Lexus ES 300h is Tops in Fuel Efficiency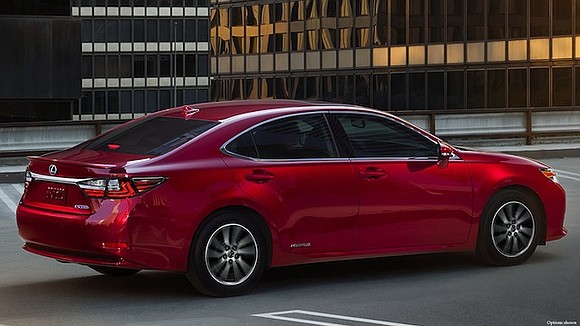 One of the routine tasks of being a vehicle owner is the trip to the ever popular gas station. Whether your frequency is daily, weekly or another schedule, it will be significantly less as the owner of the 2017 Lexus ES 300h. With an EPA-estimated fuel economy of 40 mpg combined, it is at the top of its class for luxury sedans for fuel efficiency. The 2017 Lexus ES 300h is more than just fuel efficient but its stylist, safe, smart and for sell. Read more on why the 2017 Lexus ES 300h could be the perfect hybrid for you.
A lot has changed with hybrids since they were first introduced to the public 117 years ago at the Paris Exposition of 1900. Although the goal of decreasing the amount of pollution in the air has not changed, the way two power sources come together to move a vehicle have. And few have done it better in the luxury car segment like Lexus. One of the biggest benefits of a hybrid is its fuel efficiency. Gaining the maximum fuel efficiency is also a challenge to not comprise the power a vehicle produces. Lexus' engineers have managed to solve this problem with a 2.5-liter four-cylinder engine and an electric motor to produce 200 horsepower. The Lexus ES 300h has excellent fuel efficiency and average power. It is nowhere close to a snail pace but the pick up it is sufficient but not what one would call fast. It averages zero to 60mph in 7.8 seconds when the typical hybrid does it in 10.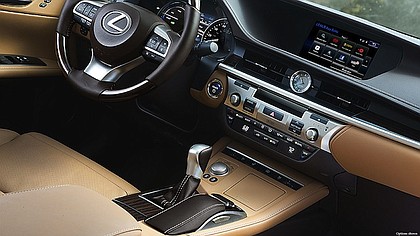 The 2017 model of ES 300h does not change much as far as its exterior and interior. Optional safety features are apparent. A number of safety features already come standard on the ES such as antilock brakes, stability and traction control, front and rear side airbags, side curtain airbags, front knee airbags, forward collision warning system with automatic emergency braking, lane departure intervention, rearview camera, and Lexus Safety Connect with automatic crash notification, stolen vehicle location and an emergency assistance button. Optional features now available are front and rear parking sensors and a blind-spot warning system with rear cross-traffic alert. I highly suggest acquiring all of the optional safety features as they are extremely useful. My favorite feature was the blind-spot warning system. Sometimes in driving your vision is not always clear completely around your vehicle, the blind-spot monitor is your extra set of eyes to keep you and others safe by making sure you always have clear passage.
Speaking of being behind the wheel of the ES, it is like a dream to drive. The cabin is remarkably quiet but that is the beauty of a hybrid. I would literally turn the car on and off at least two most times when behind the wheel because it didn't seem like the car had started since it was so quiet. Navigating the terrain was a smooth, comfortable drive for me. I love that had options when driving. If I felt a little sporty I could drive in the sports mood. If I was in the mood to save the Earth, there was eco mood. Lastly, just for the everyday, there was normal mood. My body was positioned well in the 10-way powered driver's seat with lumbar support and all controls were in arms length. However, controlling the infotainment system when not using the steering wheel controls may cause some difficulty. Buttons or knobs are not use to maneuver the system but rather a mouse-like control pad. It takes some getting use to before being very familiar and at ease with it.
Connectivity is all over the vehicle with USB ports in the center console, 12v 120watt plug accessible in the backseat, and the Bluetooth connection – technology is a friend of Lexus.
Since this was luxury sedan the finest of materials were used in creating the vehicle. From the wood and leather trimmed steering wheel to the analog clock trimmed in chrome on the infotainment system, Lexus had a laser focus when came to the little things.
This entry level Lexus ES 300h has a based price of $41,820. However, my text vehicle had a few upgrades that took the price to $49, 769. Take the 2017 Lexus ES 300h for a spin at your local dealer and see everything I said is true. For more information, visit lexus.com.