Being A Victor, Not A Victim Over HIV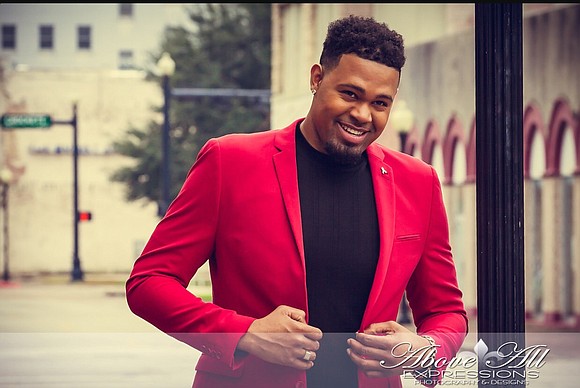 Freshman year of college is a year most will never forget, mainly because it is the first time many are on their own without their parents and are able to stay out late and indulge in parties. The memories that make freshman year memorable may not be so pleasant. On April 21, 2014, and at the young age of 19, Deondre Moore was diagnosed with HIV. As a freshman Human Resources Management major at Sam Houston State University, Moore was not prepared for what the doctor told him but decided he will not let this virus define him.
In January of 2014 and after experiencing extreme flu-like symptoms he decided to go to the doctor, after being misdiagnosed with the flu he noticed as months went on things still was not quite right and he had a strong feeling there was more going on. Out one night with friends Moore and his group decided to take advantage of the free HIV saliva test the club was doing so in order to encourage his friends to get tested Deondre wanted to lead by example so he got tested as well, the test came back positive. The test administrators tried assuring him that since he had been drinking it was a possibility that is why the test came back positive and not to worry so he listened to them. After a few weeks and still not being able to shake the feeling that something else was wrong he decided to go back to the doctor for a blood test and the next week found out that he was, in fact, HIV positive.
"I refuse to bury my child" are words spoken by his mother that he will never forget and what has been able to give him the strength and support to keep fighting. Although at first, his mother was unsure about sharing the diagnosis with family he knew that was something he had to do. "Before my diagnosis, my family was very broken, a lot of us weren't speaking and sharing the news with them really brought my family back together and I am grateful for that. Without the support of my family it's no telling what I would have done or where I would be," said Deondre Moore.
With having a large support system and knowing that he did not want to allow this disease to overcome him Moore decided to start public speaking and sharing his story to show kids who may be dealing with the same thing with no support system that they are not alone and they can get through this. Deondre also wants to inspire families to be more supportive and educate them on how much support or lack of can defer between life and death when fighting HIV.
Now at the age of 22, the virus is undetectable in his body, has less than 17 traces of the virus, and has a T-Cell count that is back at 800+. Although he is in a really great state he still has to take one pill a day and does not take his health for granted.
Moore is traveling nonstop for public speaking, in order to raise awareness Moore has partnered with numerous campaigns such as We Are Family, a foundation campaign led by Elton John. He is the new face of the Act Against AIDS, a White House campaign. He has written for the Huffington Post. He is in the process of starting a nonprofit foundation that will provide scholarships for minorities and those in the Texas area living with HIV and another scholarship for students with below a 2.9 GPA. "Most scholarships require a 3.0 or above and that's not right, kids go through a lot and we don't know why their GPA might not be high but they still deserve a chance at an education," said Moore. In addition to the nonprofit he has also been planning Houston's Red Week which will take place November 26-December1 2017. The week will feature different events in order to spread awareness and led up to World AIDS Day that will close with the City of Houston Red Gala.
Keep up with Deondre on Twitter and Instagram @DeondreBMoore.