LaTavia is Using the Low Points to Live a High Life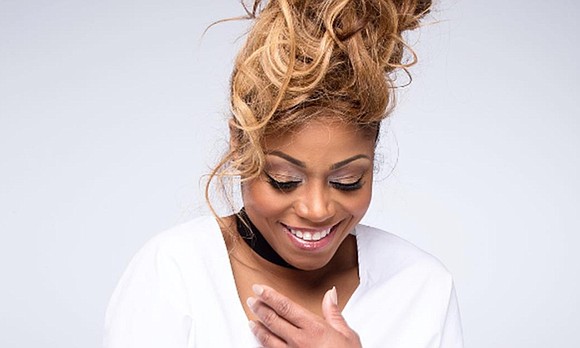 Issues that would break most have just made two-time Grammy Award winning artist, actress, mother, writer and businesswoman LaTavia Roberson stronger. It has made her grateful for her struggle and even prouder of the path she is on now.
Gratefulness comes from a place of deep gratitude usually reserved for the high points in one's life. Roberson's gratefulness stems, however, from her lowest points. Depression, molestation, miscarriage, and other issues led her down a path where she turned to drugs to cope as she sunk to the lowest point she had ever been. In the mist of that, Roberson was able to pull herself out of that dark hole and live again. Now she uses those low points as stepping stones to put them behind her and go further and further to now live a high life where she is on top.
There is a commonly spoken saying that it's lonely at the top. But it won't be for Roberson. She is bringing other women to the top with her by sharing her story and giving women tools to step into the light and out of the dark. It is her way of giving back. "I guess God speaks to us in so many ways. During the worst times in my life I heard God say give back, give back, give back. Because regardless of what people might say about me, she's not this, she's not that but I do have a story." And it's her story to tell her way.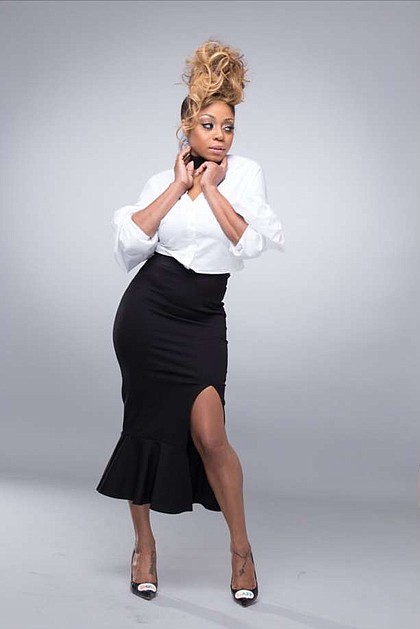 The desire to tell her story is what brought her home to Houston this past week. Roberson was the keynote speaker at the Dare2Aspire conference. Held in Houston for the first time, the conference supports women and moms in business by believing in self-empowerment through self-employment. Founded by Tosi Ufodike, the one-day beauty of business event honor Roberson along with Miss Mykie, Recording Artist/ TV Personality; Denise Wedderburn, Bridal Makeup Artist; Lydia Evans, CEO, SWAG Essentials; Kia Renee, TV Host, The Session Talk Show; Brittany King, HR Leader, The Career Collective; Kecia Johnson, Author & HIV/AIDS Educator; Monique "Moe" Hobbs, Brand Strategist; and Erin Creeks, Marketing & Events Consultant. In her address, Roberson issued a charge for attendees to help one another.
"I Dare2Aspire women to come together and help one another to achieve and be better people. " Roberson added, "I love to see women come together." Knowing who they are and how to be who they are is helpful. "I think that we should just all come together and find ways to heal peach other. We've all been through a lot of things. We all come from different walks of life so I don't feel like there's a reason why we all shouldn't come together. And definitely make something happen. Let's be one. Let's unify."
Unifying women is her personal mission. She wants women to know there is always a way out of any difficult situation. Her exit strategy was centered on God's grace. Speaking from personal experience, Roberson told attendees her struggle with molestation, miscarriage, drug use and more. "Those are things that I had to deal with and so I speak from personal experience and not from textbook. " It gives her joy to connect with audiences on a deeper level when she is sharing her life story. Her autobiography, I am LaTavia Roberson, dives deeper into her battle with her demons and how she almost lost it all. The book also clears a lot of rumors that have floated around for years, especially when it comes to the most talk about topic - her breakup with Destiny Child.