Harry Belafonte: A Voice of Social Injustice
Demez White | 3/3/2017, 12:27 p.m.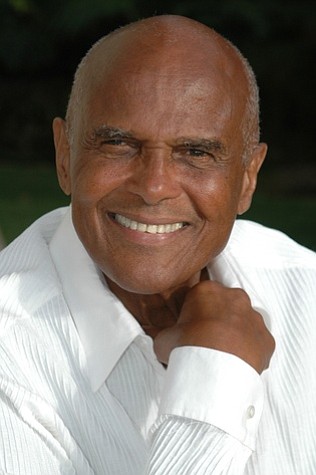 It's become popular to be an activist in 2017. In a matter of seconds an injustice can become a hashtag and with one tweet you can become the voice of a generation. Now imagine being the voice of social injustice when it wasn't popular?
Harry Belafonte was an early supporter of the Civil Rights Movement in the 1950's and 1960's. He was the first man, black, white or green to sell a million records and even with that fame, he didn't let that detour him from having a voice. We see athletes and entertainers now worried about their brands and offending people when he was simply worried about the freedoms so many didn't have.
This is a man that has won three Grammy Awards, An Emmy and a Tony Award and still had time to be an Ambassador for Juvenile Justice issues. Never afraid to speak his mind he has spoken on the President Obama Administration, the Clinton Administration, and Jay Z.
As I was doing my research there was something I came across that put his life and career in perspective for me. From February 5-9, 1968, Belafonte guest hosted The Tonight Show substituting for Johnny Carson. Among his interview guests were Martin Luther King, Jr, and Sen. Robert F. Kennedy.

Just in case that didn't resonate let me add some background to what this means. Johnny Carson was maybe the most powerful man in late night television if not all of television and he chose Belafonte to be his guest host. Dr. Martin Luther King was maybe the most powerful man in the Civil Rights Movement but also one of the most hated men in America. Robert Kennedy was the brother of the most popular President in the last 30 years and air apparent to a political dynasty. All of these men came together in some form or fashion for Harry Belafonte.
The music speaks for itself.
The acting speaks for itself.
The innovative nature of his talent speaks for itself.
Honoring a legend in a time where becoming a legend is getting harder and harder. That requires words.
Belafonte spoke with Houston audiences recently as part of the Brillant Lecture Series during Black History Month. The focus of Belafonte's presentation was something he Is very use to doing, being a voice on Civil Rights and social justice issues. Intertwine in that convo was jewels about extraordinary 90 year life that is still moving at full speed. It was a treat for all in attendance and a great way to celebrate his upcoming birthday.
Happy 90th Birthday to a Legend that speaks for himself.