WorldFest-Houston International Film Festival Wraps 50th Season ~ Where Indie Films Take Off…!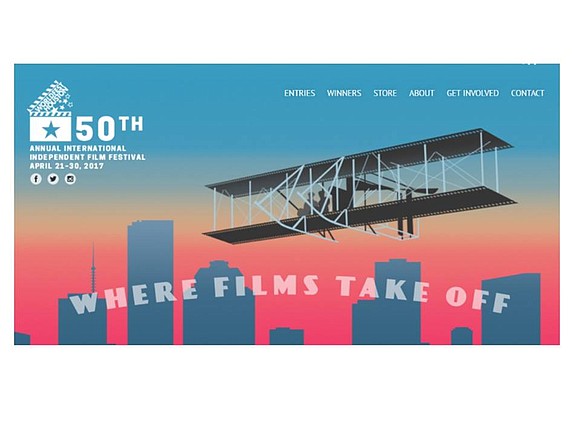 WorldFest-Houston, the third longest-running International Film Festival in North America, celebrated the conclusion of its 10-day run of film, fun and fanfare in its 50th annual independent film showcase with a 9% increase in box-office! With Rob Reiner on hand to kick off the festival with his brilliant new film, LBJ, WorldFest got off to an awesome start.
Rob Reiner received his well-deserved WorldFest Remi Career Achievement Award for his long and brilliant career. WorldFest continued on a strong course of 17 World Premieres, several full houses and concluded with Yoshinari Nishikori's Tatara Samurai to a full house of delighted Houston Indie film fans and Eugene Nomura, Producer of this epic film for the grand finale.
WorldFest celebrated its Twelfth annual Panorama Italia in collaboration with Valeria Rumori, Director of the Italian Cultural Institute in Los Angeles, CA (IIC) and the Italian Consul Elena Sgarbi in Houston, featuring director Gianfranco Cabbidu attending for his film The Stuff of Dreams (La Stoffa dei Sogni) plus five other independently produced Italian language films. The Third Annual Panorama China concluded with Special Encounter, a delightful comedy directed by Mina Kwan and produced by Wanda Corp., Beijing, China. Closing weekend festivities, April 29 & 30th, included a Grand Awards Gala on Saturday night that culminated with a Sunday morning VIP NASA Rocket Park whirlwind tour and WorldFest Consular Regatta & BBQ hosted by The Houston Yacht Club. All WorldFest events are open to the public.
WorldFest, founded as an International Film Society in August 1961, became the third competitive international film festival in North America, following San Francisco and New York. WorldFest evolved into a competitive International Film Festival in April 1968 and has a long list of "discovered" film greats such as Steven Spielberg, George Lucas, David Lynch, Ridley Scott, Oliver Stone, Atom Egoyan, Randal Kleiser, Ang Lee, Robert Rodriguez, the Coen Brothers, Francis Ford Coppola, John Lee Hancock and many others from their beginning efforts for film submissions early in their careers. Multi award-winning producer/director, Hunter Todd, founded this special film festival to honor all categories of film and video production continuing his long dedication of "Discovery," spotlighting emerging Independent filmmakers who become "the Spielbergs & Ang Lees of tomorrow."
WorldFest's mission is to recognize and honor outstanding creative excellence in film & video, validate brilliant abilities and promote future filmmaking in Texas as well as enhance cultural tourism for Houston and its environs. The 10-day festival ran to a strong finish with several sold-out screenings, one of which was the compelling documentary, Plant Codes: Unleashing Nature's Healing Power - directed by Gary Null. WorldFest celebrated independently produced cinema from 74 Nations all over the globe with 87 Indie feature productions, 109 award winning shorts and over 800 USA and International filmmakers attending; despite current economic challenges.
All film premieres screened at the Flagship AMC Studio 30 Theatres, a 13 year WorldFest-Houston Cinema partner. Other major VIP Partner/Sponsors include Action Limo, Boxer Property, Westchase Marriott Hotel, City of Houston, State of Texas, Houston Arts Alliance, Avis/Budget Car Rental, FilmFestivals.com, FilmFreeway.com, The Houston Yacht Club & Celebrity Cruises.