Smokey Robinson Debuts Skincare Regimen Partnership With Skinphonic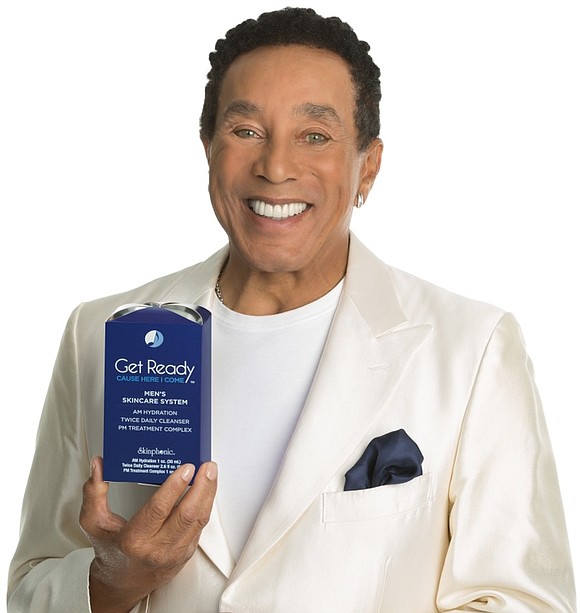 Smokey Robinson is one of America's more eternal frontmen; the "King of Motown" not only crafted the words we used to serenade girlfriends, crushes and wives, he managed to look youthful throughout his career. Now with his wife Frances, the collaboration between the pair and some of America's top skincare formulators and renowned skin specialist Dr. Edward Dickerson have resulted in a product just for you. Skinphonic is a skincare solution product designed specifically to battle needs faced by people of color.
From hyperpigmentation, oily skin, dry skin, age spots and wrinkles, Skinphonic is a coordinated product regimen for men and women that helps improve the overall appearance of the skin and allows the skin to begin to naturally heal itself. It also restores and protects from damage caused by sun and environmental exposure.
"I was really surprised," Robinson said. "I noticed that my skin was smoother in just over a week. Over time the results kept getting better. I knew right then and there that this was a product that we needed to make available for people of color." Frances Robinson added, "Since starting the My Girl® regimen, people are constantly commenting on how glowing and healthy my skin looks. I love the way it feels."
Over a two and a half year period of clinical testing and product development, Skinphonic arrived with two initial skincare regimens: the Get Ready and My Girl ® products. Originally designed for Robinson and his wife to address their specific skincare needs, the product has exploded as an innovation in skincare. Once the Robinsons found satisfaction, they went to work testing, manufacturing, marketing and distributing the new brands. Named after two of Smokey's more iconic works, the Get Ready and My Girl ® brands were validated through extensive clinical trials that tested for efficacy.
"In all my years, these are the best results I have seen a consumer product regimen achieve. I was surprised by how well the products performed for so many skin concerns without causing irritation and without side effects," Les Riley, CEO of Skinphonic said. "These products truly exceeded our expectations in clinical testing."
Both the Get Ready and My Girl ® brands make perfect gifts for Father's Day or for the Mother in your life who didn't get exactly what she wanted for Mother's Day. For more information, go to www.Skinphonic.com