Houston Private Chef Delivers on Healthy & Delicious Food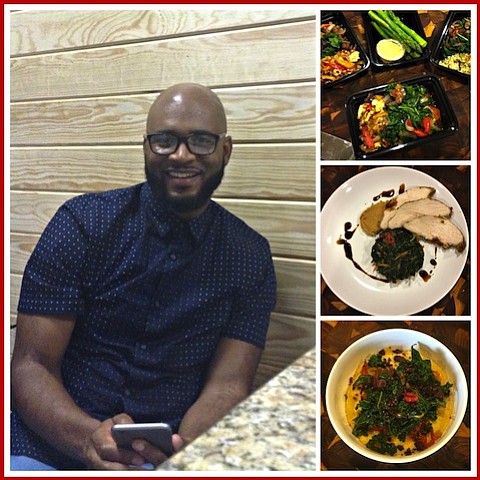 When one is challenged to make healthier meal choices, but also lives in a city where comfort food is plentiful, the variety of dining venues are endless, plus you want to eat something that tastes good no matter what; how do you find the happy medium?
Well, Fresh Cuisine offers healthy, fresh, and delicious meals that are prepared daily by owner, Dedrick Donnell. Almost every item in each serving is plant based, except for the meat of course, and every bite is packed with flavor. Additionally, the portions are ample and rather filling, which had this writer quite surprised. I sampled and enjoyed the Chipotle' Chicken with Cauliflower Dressing and Lemon Pepper Green Beans. Then, my taste buds were "wowed" with the Seasoned Ground Turkey and Quinoa Pasta. First of all, I was in disbelief that someone actually made pasta out of quinoa, and secondly that the texture was perfect which paired well with the protein.
Donnell, originally from Jennings, Louisiana, is a home-trained chef, who discovered at an early age that he had a natural talent for creating his own versions of everyday American Cuisine. Moreover, this talented cook realized that food was really his passion after having a few careers; such as serving several years in the US Navy and The United States Postal Service.
Here's what others have written about Donnell's food, "How can you take something so horrible and turn it into a flavor party for my mouth, I don't know and I'm ok with that. Excellent creations!"

Another reviewer wrote, "Where the food is outstanding and the variety is great. If you keep on eatin' it, you'll lose the weight. If you thought My Fit Food was on point; then Fresh Cuisine will surely keep you lean." The chef summed up his passion for cooking in a few words; "I FREAKING LOVE FOOD! The thing is, I love it even more when it's good for me & also delicious. Due to contrary beliefs, "healthy" foods do not have to be boring & cardboard tasting. Hence, Fresh Cuisine!"
Currently, you can find Chef Donnell and his food at Phat Body's Gym located at 445 Murphy Road, Stafford, Texas. Also, you can reach him at: (281) 660-4451, to place an order in advance, customize your meals, and, of course, to compliment the cook. If you're on Facebook, check out the photos of some of Donnell's creations by following: @eatfreshcuisine and on Instagram @eatfreshcuisine.
Thank you for reading, and keep up with Team Style Magazine by going to our website: www.stylemagazine.com and following us Facebook, Instagram, and Twitter.