Pinch Yourself Because It Is True - The Full-Scale 2018 Camaro Hot Wheel Has Arrived!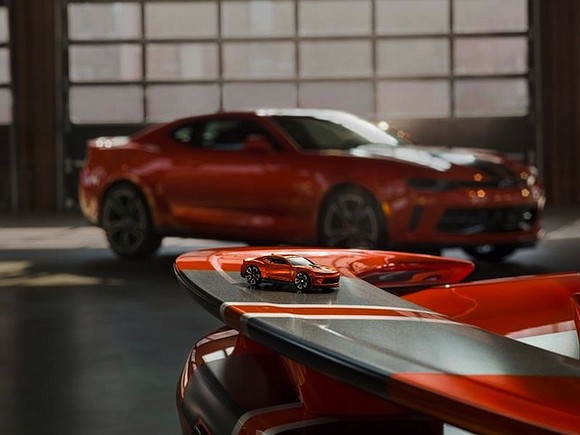 No, this is not a joke nor it is a test. You have read correctly; Hot Wheels paired with Chevrolet to offer a Full-Scale 2018 Camaro to celebrate its 50th Anniversary of partnership, performance, innovation, and design. Many children grew up loving Hot Wheels and, quite frankly, they were (and still remain) the go-to toy. Whether a child was celebrating a birthday, Christmas or just a kid in the store begging for a toy, you can guarantee someone in the neighborhood had the latest Hot Wheels. Now, it is ironic that a good number of those children are now grown adults, so what better time to make a real version of one of their cars, right?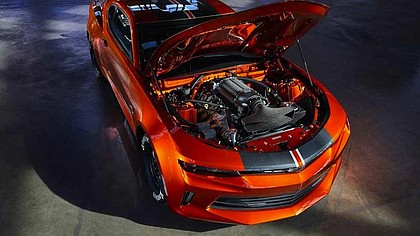 Since the debut of the Chevrolet Camaro in 1968, every generation and nearly every variation of the Camaro has been replicated in 1:64 scale by Hot Wheels. Now Hot Wheels has teamed up with Chevrolet once again for the special edition 2018 Camaro, which will be offered in both 1:1 scale and in 1:64 scale for children and the child-at-heart adult to enjoy. Introduced at SEMA Show Oct. 31st –Nov. 3rd, the Camaro features special orange paint, Hot Wheels branding, and 20-inch forged wheels that resemble its scale-model counterparts. Also included are some satin graphite ground effects, stripes, orange brake calipers, and details like embossed interior headrests.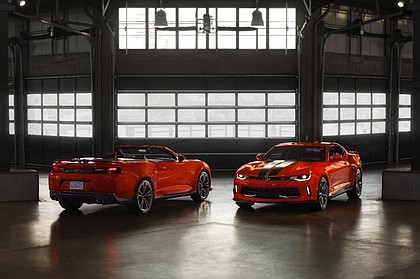 Chevrolet Camaro lovers will also be glad to know that along with the 2018 Camaro Hot Wheels Edition, Chevrolet also announced it will offer its purpose-built Camaro drag racer, the COPO Camaro, with the Hot Wheels edition package. Chevy will build just 69 COPO Camaros. The regular Camaro Hot Wheels Edition will go on sale in quarter one of 2018.
The commemorative package pays homage to iconic Hot Wheels features including a crush exterior color and stripes that replicate the toys' famous orange tracks. The $4,995 package, available on Camaro 2LT and 2SS coupe and convertible models, goes on sale in the first quarter of 2018.
For more information, visit: http://chevy.com/camaro-hot-wheels