Astros Hire Jose Espada as Bench Coach
Powell hired as hitting coach for San Francisco Giants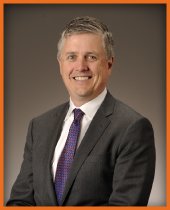 HOUSTON, TX-- The Houston Astros have named Joe Espada as their bench coach. The announcement was made by Astros General Manager Jeff Luhnow.
The 42-year old Espada has spent the last three seasons as the third base coach for the New York Yankees. The 2018 season will mark his eighth season as a member of a Major League coaching staff, as he also spent the 2010-13 seasons as the third base coach for the Miami Marlins. A native of Santurce, Puerto Rico, Espada played nine seasons in the minor leagues after getting selected in the second round of the 1996 draft by the Oakland A's.
Espada will take the bench coach position left vacant by Alex Cora, who was hired to become the manager of the Boston Red Sox.
Also leaving the Astros coaching staff is assistant hitting coach Alonzo Powell, who today was named hitting coach of the San Francisco Giants. Powell joined the Astros coaching staff in 2016, serving as assistant hitting coach in both of his seasons with the club.
Additionally, the Astros announced that they have exercised their club options for the 2018 season on the contracts of Jose Altuve and Marwin Gonzalez.