5 Things for November 8: A Night of Firsts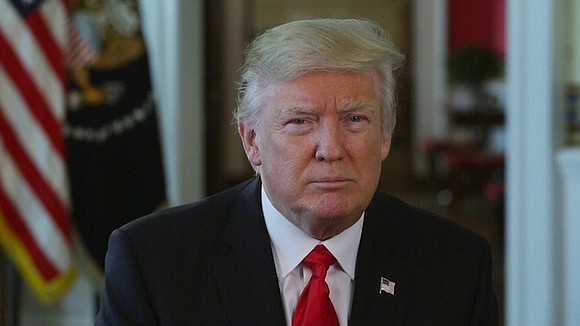 Today Trump is making the big stop on his Asian tour -- China. The President and first lady, accompanied by Chinese President Xi Jinping and his wife, toured the Forbidden City and watched an outdoor opera performance there. Trump will also be the first foreign leader to dine there since the founding of modern China. After a few days there, the President moves on to Vietnam and the Philippines.
4. Saudi Arabia
Riyadh's lavish Ritz-Carlton Hotel is reportedly a posh prison for some of the Saudi royals swept up in a corruption investigation. At least 17 Saudi princes and top government officials have been detained in the sweep, and some of them are said to be held at the five-star hotel, which usually hosts the world's top executives, not detainees. Bookings at the hotel are unavailable for the rest of this month, people buzzed on social media about hotel guests being forced out over the weekend, and the gates to the hotel are currently closed.
King Salman bin Abdulaziz Al-Saud ordered the anti-corruption sweep, but some observers say it's really just a bid to consolidate power.
5. Climate change
Syria will join the Paris climate agreement, so that leaves only one country that's not signed on to it -- the United States. In June, Trump said he was pulling the United States out of the landmark climate pact, hoping to renegotiate and get a better deal. Trump's decision sparked massive outcry around the world. The United States trails only China as the world's worst emitter of carbon dioxide, according to the European Commission's emissions database.
BREAKFAST BROWSE
People are talking about these. Read up. Join in.
Flip or flop?
Switch out Kevin Spacey for Kevin James on "House of Cards"? That's what some of the show's fans are calling for. And hey, Hollywood's done this before.
Mouse trap
Disney banned the Los Angeles Times because it was ticked off about a story. Then seemingly all of journalism boycotted the House of Mouse. That ended that, and Disney backed off.
At least you can still be a back-seat driver
Steering wheels? Brake pedals? That's so 20th century. A French tech company unveiled a self-driving car that ditches those items and the driver's seat.
Sia later
Sia always hides her face, but the "Chandelier" singer wasn't about to let somebody sell nude pictures of her online, so she beat 'em to the punch.
FOOD FOR THOUGHT
CNN town hall
CNN will host a town hall on sexual harassment at 9 p.m. ET Thursday. What questions would you like us to address? Please contact us using #MeTooTownHall or Text, iMessage or WhatsApp 347-322-0415.
NUMBER OF THE DAY
2,000
The number of jobs that reportedly could be wiped out in Baltimore if Netflix ends production on "House of Cards" for good.
QUOTE OF THE DAY
"There are no words to describe the sadness. ..."
The Philadelphia Phillies, reacting to the death of former MLB pitcher Roy Halladay. The two-time Cy Young Award winner was killed in a plane crash off Florida's Gulf Coast. Halladay, 40, played 16 seasons in the big leagues, with the Phillies and the Toronto Blue Jays.
AND FINALLY ...
Extra Eggo
Watched the second season of "Stranger Things"? Want to make the triple-decker Eggo extravaganza? Chef Andrew Rea shows you how.