L. A. W. – Life After Watson: Texans Fall to the Colts 20-14
"It just doesn't seem the same anymore. Over the last couple of weeks, we have had so much excitement around here. I just hope we can end this season above .500," said tailgater and Texan fan Lynn Williams. His statement reflected the mood of most fans in attendance to see the Houston Texans vs Indianapolis Colts at NRG Stadium in Houston, Texas.
What was thought to be a terrible game coming in, actually turned out to be a very exciting and entertaining. The Colts (3-6) defeated the Texans(3-5) 20-14 in an AFC South divisional game that the Texans desperately needed to stay close to league leading Jacksonville Jaguars. Head coach Bill O'Brien was asked after the game about how disappointing is it to have a losing record after all the momentum they had built up over the past couple of weeks. "It's definitely disappointing, but we have eight games left and we have to get back to work tomorrow," said O'Brien.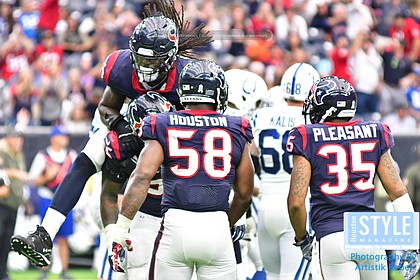 The Houston Texans came into this game sadden by the fact that they lost their starting quarterback Deshaun Watson to a noncontact injury at Thursday afternoons practice. The rookie phenom tore his anterior cruciate ligament and is out for the season. It is hard to lose that type of production (19 touchdowns, 1699 yards passing, and over five straight games of over 30 points) and still be competitive in the NFL. Watson has a different aura about him that resonates throughout the locker room and onto the field.
Filling in for Watson was the 2017 game one starter for the Texans, Tom Savage. It was evident that he had not played in a couple of weeks with a couple of stalled drives in the first half. "It's probably one of the most frustrating games of my life. I have to make the throws," said Savage. Houston finally reached the end zone before the end of the half, but it came from the defensive side of the ball. Outside linebacker Lamar Houston returned a fumble caused by Safety Eddie Pleasant 34 yards for the score.
Indianapolis Colts quarterback Jacoby Brissett, who is filling in for injured starting QB Andrew Luck, had a very proficient day. He ended with 308 yards passing and 2 touchdowns to Colts wideout T. Y. Hilton who also contributed to the victory with 5 catches for 175 yards and 2 touchdowns. T.Y. has had an enormous amount of success in Houston with 1,117 yards receiving and nine touchdowns in 11 games. He also had what will be considered one of the top NFL plays of 2017 in the third quarter when he avoided Texans defensive back Kareem Jackson fell to the turf but wasn't touched and got up to score.
Houston scored with six minutes left in the fourth quarter with a 34-yard pass to DeAndre Hopkins to close within six points of the Colts, but that would be the closest they would get as Savage fumbled on the final play of the game.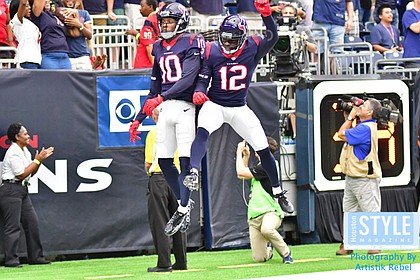 Houston faces the Los Angeles Rams in L.A this Sunday. Kickoff is at 3:05 pm.