Giving Without Conditions: AAWCCO Celebrates 20 Years
Mical Roy | 10/6/2017, 9:28 a.m.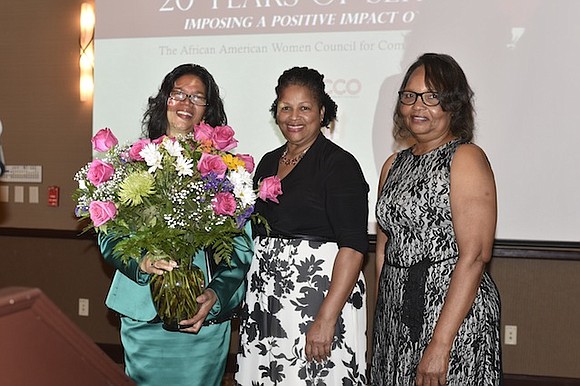 Anne Frank was once noted as having said, "No one has ever become poor by giving." Let it be known that petitioning for others is what causes the breakthrough. And in a world where we can candidly agree that a lot of negativity is being cultivated all around us there exist people who are fixated on creating an atmosphere and a complexion of hope and perseverance via scholarship and fundraising.

In spite of the many reasons we could focus on, one organization, for the past 20 years, has chosen to focus on the good! The African American Women's Council for Community Outreach, a 501(c) 3 non-profit organization, has been doing everything from providing students with school uniforms to hosting toy drives. This is an organization with a track record of being the change we all wish to see in the world. They work tirelessly for the benefit of seeing children smile and watching them advance their education.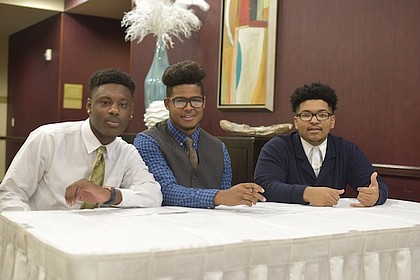 This remarkable group of pioneering women has been able to do their good works with the help of generous donors and sponsors over the years. Many of their supporters joined them by digging in their pockets once again at AAWCCO's 20th anniversary gala in Pearland, TX. Dressed in their finest apparel, attendees shelled out dollars to benefit underprivileged school-age children with uniforms, school supplies, toys and, of course, scholarships.
The gala, one of AAWCCO's signature events, was an opulent affair made complete with the perfect ambiance to celebrate their past successes and to look toward future goals. Well informed vendors were at the event ready and willing to enlighten and provide awareness with regard to their particular brand's vision and mission. Vendors such as Envy by J, Better Day Chiropractic, Paparazzi Accessories, Janines Sarcoidosis Outreach Foundation, Mary Kay, Organo Gold and more were all there to provide a wealth of information and resources and to also bask in the brilliance of the evening.
Established in June 1997, AAWCCO's sole purpose has not wavered over the years. AAWCCO is focused on enhancing the lives of economically deprived school-aged children by providing them with the essentials needed to be academically successful and to raise their level of self-esteem. Since its inception, the organization has given over $20,000 in scholarships to deserving students.
According to the founder, Ms. Anita M. Joseph, "The AAWCCO is a group of ordinary women who have been making extraordinary contributions to the Houston community for 20 years. We provide school supplies and uniforms during the school year and toys at Christmas time to those who are less fortunate. It has been an honor to serve the Houston community for the past 20 years and we look forward to 20 more."
AAWCCO membership is open to any person who is committed to the growth and development of the organization's mission. Quarterly meetings are held on the fourth Saturday in January, April, July, and October.
For more information about AAWCCO, visit them online at www.aawcco.org and follow them on Facebook.com/AAWCCO.