The Thread Alliance Donates $15,000 to Rebuild Texas Families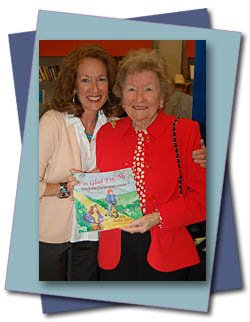 HOUSTON (September 13, 2017) - The Thread Alliance, a non-profit organization dedicated to ending the cycle of child abuse and founded by Sheila Aron, has awarded $15,000 to organizations that are rebuilding Texas families in the wake of Hurricane Harvey.
In efforts to support communities devastated by the recent hurricane, The Thread Alliance donated $10,000 to the Michael & Susan Dell Foundation's Rebuild Texas Fund. The Dell's are both Texas natives and have been helping children and families across Texas for more than 18 years. Through the coming years, the Rebuild Texas Fund will be supporting the communities along the coast of Texas on the road to recovery.
To help local families recover from physical and emotional damage, The Thread Alliance awarded $5,000 to Jewish Family Services, a non-profit human service agency for people of all ages and all walks of life. The non-profit's goal is to provide light, hope and help to individuals struggling with life challenges.
The Thread Alliance's mission is to bring awareness to the forefront and provide a central registry of local, state, and national resources for those seeking child abuse prevention, intervention, or treatment information and services. The non-profit strives to protect every child from cruelty and neglect and make child abuse a thing of the past.
In December 2015, The Thread Alliance developed a grant program, which has donated thousands to local charities that address the issue of child abuse prevention, awareness and training such as BEAR...Be A Resource for CPS Kids, Casa de Esperanza, Child Advocates Inc., and ESCAPE Family Resource Center. Due to the aftermath of a catastrophic storm which affected so many across the coast of Texas, The Thread Alliance has taken immediate action focusing on healing families rather than continuing to accept applications for its 2017 grant program.
"I am so proud of all the people, organizations and businesses that are staying strong and working hard towards rebuilding," said Aron, founder of The Thread Alliance. "It's important to come together to support one another to ensure we all move forward in the process of regaining normality and that no one is left behind."
The Thread Alliance grant program is made possible by the overwhelming success from the Blue Plate Special, The Thread Alliance's citywide public awareness and education campaign encouraging Houstonians to take action against child abuse and toward healing. Local restaurants support the cause by offering a "Blue Plate Special" during the month of April, Child Abuse Prevention Month, and donating a percentage of the proceeds to The Thread Alliance. In April 2018, The Thread Alliance will launch the 6th Annual Blue Plate Special and continue to weave the thread of love.