The Beauty of Aging with Beautypreneur Angel Cornelius
Kim Roxie | 9/22/2017, 1:30 a.m.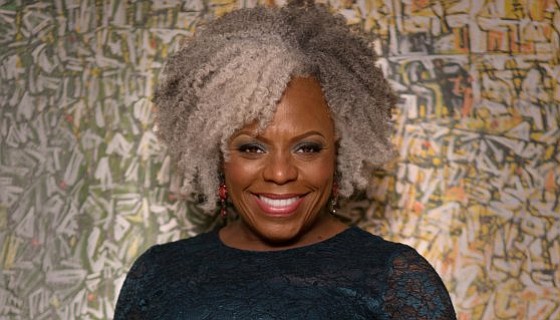 Body butter artisan Angel Cornelius found herself creating body butters in her home with a love for fragrance. She began selling body butters and soaps using raw ingredients in 2014 as a side job while working as a healthcare administrator managing a busy clinic for one of the nation's top pediatric institutions. On the weekends, Cornelius manufactured, packaged, and shipped her body butters and soaps to various clients across the United States. In 2015, when she was given an opportunity to collaborate with ESSENCE who requested 10,000 units, she knew she had something. It was a once in a lifetime opportunity that she couldn't pass up. The 57-year-old withdrew funds from her retirement account, hired a manufacturer and started La Belle Femme, French for The Beautiful Woman.
I tried her body butter and instantly became a fan. It's now one of my favs. I enjoyed the fragrance and benefit of the Pomegranate Body Butter. I just had to talk to the woman behind this brand so we got together to chat about her products, beauty inspiration, and sisterhood.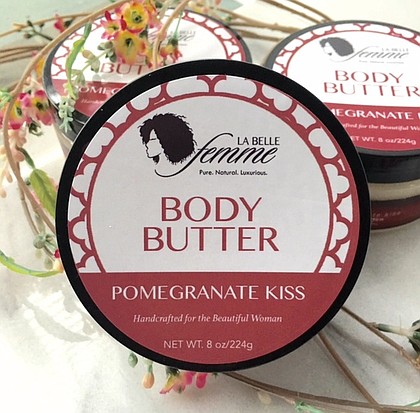 Kim Roxie, Houston Style Magazine: Why did you want to start a company making body butters? What was your inspiration?
Angel Cornelius, La Belle Femme: I never intended to start a company, but for as long as I can remember, I've always added ingredients to the skin moisturizers I used. There always seemed to be something missing. When I stopped relaxing my hair, I realized there was also something missing from my hair care products, so I just began making my own. My family and encouraged me to sell the products.
My inspiration comes from my customers. I love the reaction I see on their faces when they use a product for the first time. I love the fact that my products help them see a natural beauty that was always there.
KR: What are some other beauty products available in the La Belle Femme line?
AC: In addition to our signature body butter, we have natural soaps, infused with skin loving ingredients like honey, oatmeal, Vitamin E and Goat's Milk. In April, we launched La Belle Femme Hair. I'm proud to say we are one of the few pioneering brands to create a line specifically for textured/curly girls with silver hair.

KR: What makes Houston a special place for you and your company?
AC: I came to Houston as a 17-year-old college freshman. I've grown up, raised a family and found my voice in Houston. Over the past four decades, Houston has become known for so much more than the oil business.
KR: How do you feel about aging and what tips do you have for other silver foxes?
AC: I view aging as the ongoing process of using my past experiences to build a better future. I don't fear aging because I know as I work to improve myself, I'm getting closer to what God has for me. If I were fearful of aging I would never have started a company at 54. I'm now 57 and I can't wait for 58 because I know something amazing is waiting for me there!
Just as our bodies change, our hair also changes as we age. Don't fight it, but learn to work with it. Many women are concerned that silver hair will make them look old, when in fact it's not the hair color, but the hairstyle. Update your look. (Hint: Eliminating that 70s roller set will make a world of difference).
KR: What is your beauty wisdom statement?
AC: Beautiful, healthy skin is more than DNA. You have to be intentional about caring for your most important asset – YOU.
Follow Angel Cornelius to learn more about her and her company, La Belle Femme, on IG: @lbf_products and @SilverIsSexy