Put Your Best Skin Forward: Our Skincare Favorites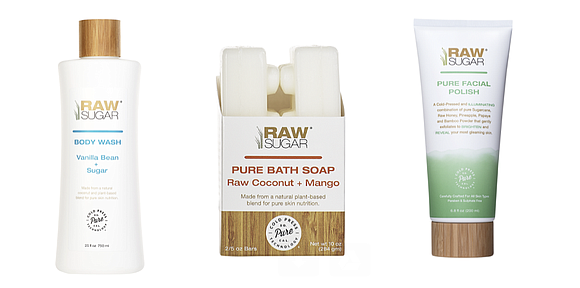 Meet Raw Sugar Living - the pure, ColdPress and certified organic extract-packed skincare that you're complexion has been craving. Each of Raw Sugar's ingredients is purposeful and powerful - taking only the very best of what Mother Nature gives us to nourish, brighten and strengthen your skin. Fruit and vegetable nutrients, enzymes and Certified Organic Extracts keep all their incredible health benefits locked in through use of Raw Sugar's ColdPress technology (just like your favorite juice!). Give your shower a detox with Raw Sugar's collection of ColdPress Body Washes, Hand Sanitizer, Body Butters, Sugar Scrubs, Facial Cares - as well as their Natural Hand Washes and Bath Soaps. No sulfates, no parabens, no phthalates, no dyes - all cruelty-free, all good!
Can't get enough #RawLovin? With every purchase, Raw Sugar donates one bar of soap to a family in need in partnership with Direct Relief. Just look for the bamboo tops & white bottles. Raw Sugar Living retails from $4.99 - $12.99 and is available for purchase at Target stores nationwide.
BEAUTY CHEATS
Cheeky Physique
Welcome to a beauty quick-fix, minus the consequence. The ultimate beauty lifeline – Cheeky Physique is dedicated to results-driven body care products for women who want to look their best with minimal effort. Born and bred in San Diego, the brand brings forth a set of "physique-perfecting" products that reveal instant and visible results in all the right places. With the collection made up of lip plumping, curve boosting and body firming solutions, Cheeky Physique's "beauty cheats" offer an opportunity to maximize assets while minimizing trouble spots - all in less time than it takes to pour a glass of champagne.
Each product is formulated with the most effective natural ingredients and clinically proven actives, combined with the latest in cosmetic technology. When it comes to Cheeky Physique, short cuts certainly do not compromise quality. Feel free to cheat innocently, as every single one of the beauty brand's products are proudly cruelty free and made without parabens, phthalates, sulfates, petroleum or mineral oil.
Cheeky Physique's firming body oils, lip plumpers, body contouring kits and curve boosting serums range from $25 - $53.
Our cheeky little secret's out, but to learn more, visit www.cheekyphysique.com.
RADIANT, GLOWING SKIN
Schique Skincare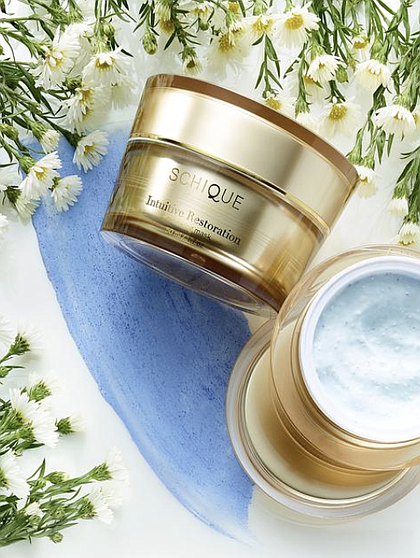 Welcome to Schique, a comprehensive beauty line where each formula is kissed with a key ingredient, the Dandelion, for its diverse therapeutic properties and its ability to give Schique girls that radiant glow. All of Schique's products are vegan, gluten-free, cruelty-free, sulfate-free, and paraben-free. After watching her mother battle skin cancer not once, but twice, Schique founder Dr. Jacqueline Schaffer was inspired to create a cosmetic line that would enhance women's exquisiteness both internally and aesthetically.
Dr. Schaffer researched thousands of ingredients and gathered the finest few from around the world to create a luxurious line that works. The signature fragrance is made from 100% pure essential oils and sensually dripped into each bottle. Infused with a little fun and flirtation, Schique strives to up the IQ of each customer so they know where good things come from: nature.
Schique's revitalizing mists, masks and skincare rituals range from $18.00-$169.00 and are available for purchase at www.Schique.com.
A COCKTAIL OF BEAUTY AND BRAIN
About Dr. Jacqueline Schaffer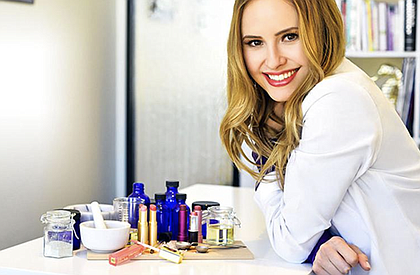 A botanical cocktail of beauty and brains, Jacqueline Schaffer M.D. is a Board-Certified Medical Doctor, Best-Selling Author of Irresistible You, and Founder of Schique Skincare. During her medical school studies, Dr. Schaffer learned of the devastating news that her mother was diagnosed with skin cancer. Searching for answers, she realized that the harsh chemicals in her mother's beauty products were partially to blame. This inspired Dr. Schaffer to create the ultimate protocol for skin health and total vitality, incorporating natural ingredients, exercise regimens and nutritional principles.
Her passion in teaching skin-smarts to street-savvy women has led her to becoming a highly sought-after Public Speaker and Female Empowerment Advocate. Determined to heal all types of derma, Dr. Schaffer combines the wisdom of nature and scientific research to develop luxurious products with clinically proven results.