Vivian Green: "It Took Me 12 Years to Finally Do This"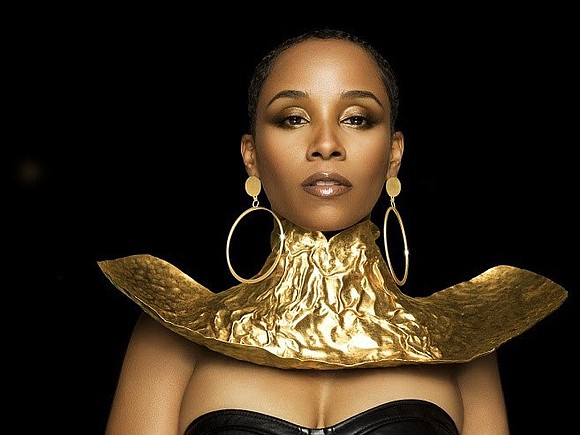 Source: blackdoctor.org
When Vivian Green's sultry vocals hit the scene in 2002, her debut single, "Emotional Roller Coaster," became an instant classic. Since then, the Philly-born singer, songwriter, and actress has successfully rode the ups and downs of the entertainment industry. Her sixth studio album, VGVI (pronounced vee-gee-six), will be released on October 6. Beyond the music, one of her greatest roles for the last 12 years has been being a mother to her son, Jordan Green, who is special needs.
"My son was born with an unknown syndrome that affects his bones," Green shares in a new PSA video for the #IamDifferentIamHuman campaign.
"He's 12 years old now, which is amazing because they told me he would not live past a week. They also told me he wouldn't be able to do all the things that he can do."
Green's organization "I am different, I am Human" brings awareness to the 57 million people in the U.S. who have a special need or disability.
In the video, Green shares that one of the things that has impacted her most as Jordan's mother is the fact that he's such a normal kid, despite the reactions that he receives from others in public.
"People look at me and they wonder why I'm different," Jordan says in the PSA.
Even in this day when people who have special needs or a disability make up nearly 20 percent of the U.S. population there is still stigma, pointing, staring and ridiculing when they go out into public, explains Green.
"Most times I will say it's more smaller children that do it and I think it's a raw reaction from kids because kids are gonna be kids. But, if they were only taught to have a different reaction I believe strongly in my heart that they would."
Jordan doesn't wish to be the same as all the other kids.
"I wish that kids can know how it feels to be different," he says.
The campaign, Green hopes, will make parents and their children aware of this amazing population of people who are different from them, but who are absolutely human.
"It took me 12 years to finally do this but I'm so glad I'm doing it now," says Green.
On the heels of her album release, you can catch Green on tour in the cast of the stage play,"Two Can Play That Game." The play is an adaptation of the original film and also features Vivica Fox, Gary Dourdan, Columbus Short, Porsha Williams, and Carl Payne.