Expand Your Palette During HBRW 2018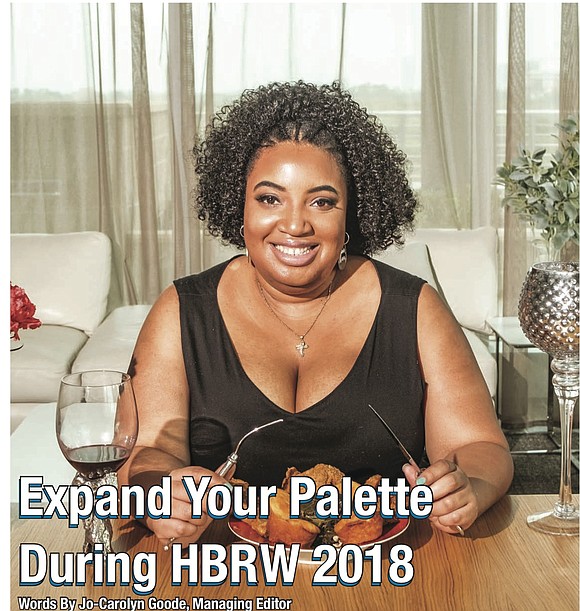 A party is not a party without it. It can be the focus of any lively conversation. Rich, bland, sweet, salty, or spicy there is no end on how to describe it. Food is a common denominator for all people. Each culture has its own distinct taste and flare that makes it unique to its people. Combine food with culture and fun is sure to follow. For the third straight year, Houston Black Restaurant Week (HBRW) brings food, culture, and fun together over the course of two weeks to celebrate and recognize African American chefs specializing in African American, African and Caribbean cuisines from April 16-29, 2018.
"Our focus is really showcasing the diversity of the culinary scene with African American, African and Caribbean businesses. We really wanted to highlight all the talent and diversity within that industry." Houston Black Restaurant Week Operations Chair Falayn Ferrell, continued, "A lot of times when you really look into the culinary industry those kinds of entities tend to get lost or kind of overshadowed so this platform really gives a chance for our caterers, our bartenders, our executive chefs, our restaurant owners to really kind of shine and announce themselves to the community."
In giving minority business owners this voice, Houston Black Restaurant Week has become a great resource to the community when seeking culinary talent for their various gatherings, conventions, and other events. "And that's kind of the beauty of this because that information is shared throughout the year," said Ferrell. To further help showcase minority culinary entrepreneurs, the community will have access to HBRW's new publication, Nosh Culinary Showcase Magazine. The publication features all restaurants, caterers, food trucks, chefs, bartenders, and others participating in HBRW so the community can have a tangible resource.
Coupled with putting black-owned businesses in the forefront, HBRW always wants to give back. Last year, proceeds benefitted the Blue Triangle Community Center. This year HBRW has decided to partner with F.A.R.M.S. (Family. Agriculture. Resource. Management. Services.). "They deal with minority farmers helping them with estate planning and assisting them to grow crops and vegetables that they are able to donate to other food banks," said Ferrell of the national nonprofit organization. Twenty percent of all proceeds from HBRW will go towards F.A.R.M.S.
The success of Black Restaurant Week in Houston has allowed expansion of the platform to Atlanta and Oakland last year and New Orleans, Philadelphia and Dallas this year. A portion of these markets' proceeds will also benefit F.A.R.M.S.
Ferrell is proud of the growth of the week in Houston. From 12 participating restaurants to 20 this year, HBRW is definitely something the community was craving. Houston is known as the fattest city only because of the plethora of eateries within our borders. HRBW gives everyone a chance to challenge their palettes and open their minds to new culinary experiences.
Trying new things is something that Chef Tiffani Janelle is an advocate for. The New Orleans native chef known for taking her childhood favorites and transforming them into culinary delights is excited to be apart of this year festivities. Her busy schedule kept her away in previous years and she was determined to not repeat that mistake this year. Chef Janelle's scheduled was jammed pack as a private chef and caterer so the only way diners had the opportunity to taste her food was at private functions. HBRW gives her the opportunity to grow her fan base by allowing foodies to sample her menu in a public versus private setting.