Johnson 'Sets It Off' Onstage with Houston Audiences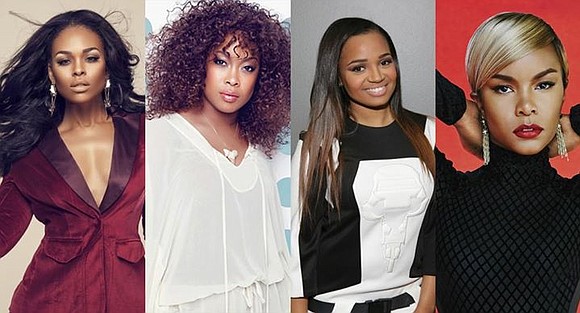 'Set It Off Live on stage,' Je'Caryous Johnson's most recent anticipated play made its way to Houston and debuted to sold-out audiences. It was a smash hit. "Set It Off Live On Stage' is based on the original screenplay of the same name by Takashi Bufford and the stage production was written, directed, and produced by Houstonian Je'Caryous Johnson. The play featured a cast just as notable and talented as the original movie cast with rapper Da Brat as Cleo, entertainer, and actress Letoya Luckett as Frankie, former Disney star actress Kyla Pratt as Stoney and Atlanta actress, and songstress Demetria McKinney as Tisean.
When the original movie premiered in 1996, it became an instant urban classic and brought everything fans loved with the superstar cast, crime, love, and tragedy in the pursuit of dreams and living big. There was high action, high-stakes, and loads of drama. 'Set It Off – Live On Stage,' just like the film, followed the same path to deliver the epic engaging, action-packed story on stage.
Johnson described the production as one of the "first piece of my career that will stretch me to the limits of what can be done and seen by our urban audience." Taking the same moments that fans connected with most, Johnson expounds on those ideas to showcase a brilliant adaptation.
The story begins, just as the original, with Frankie (Letoya Luckett) working a new job as a janitor after getting fired from her job as a bank teller. During these long night of working beneath their value, Frankie and her friends Tisean (Demetria McKinney), a single mother; Cleo (Da Brat), a boisterous lesbian; and Stony (Kyla Pratt), who is dealing with the recent death of her brother; exchange tales of their financial struggles and dreams of a better life when a light bulb goes off and a plan is hatched. They decide to end their woes, get rich quick and rob banks. And so the action begins.
Mapping out every possible detail, the group finds success with their first few robberies. As always though, with more money come more problems. Their newfound fortune brings unwanted attention from suspicious eyes including a pair of savvy detectives. Desperation sets in as the detectives are hot on their tails and the four women who were once unbreakable in their bond of friendship began to break down and distrust one another. Together they were unstoppable, separated they defenseless.
It's a heart rendering, arresting storyline that deals with struggles that are far too prevalent in our poor, black communities that resulted in stifled dreams due to lack of opportunity and finance. Both the play and the film highlight the harsh realities of an oppressive system that expects underprivileged women to lead lives the system does not allow them to afford.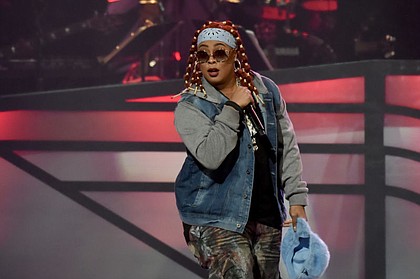 The talented all-star cast did a phenomenal job with compelling performances. I was, however, most impressed with Da Brat's highly charismatic, rhapsodic acting and rap performance in the show. Not only did Da Brat manage to steal every single scene her character was in but the audience absolutely loved her in this role as I did too. It was as if the role of Cleo was created just for her. With this being Da Brat's break out part and her first ever theatre appearance, after witnessing such a dynamic performance from her I had to wonder if Da Brat really missed her calling with acting!