Avoidance: Houston Texans Hope to Stay Healthy In 2018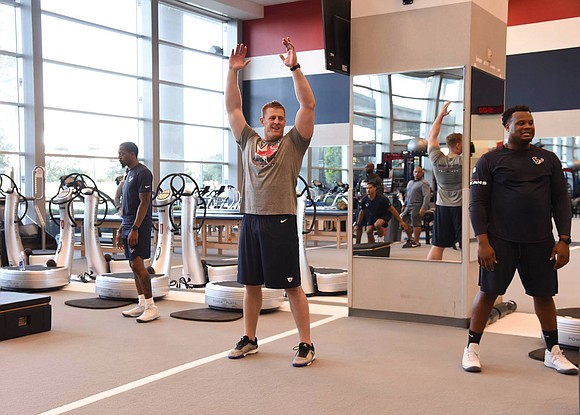 Are you ready for some football? Well not yet. There are still five months to go before NFL Kickoff 2018, but if you are a die-hard Texans fan, you have every reason to be excited. Houston held their off-season media interviews with players such as WR Deandre Hopkins, QB Deshaun Watson, LB Whitney Mercilus, S Tyrann Mathieu and DE J.J. Watt. Coming off an injury riddled season that led to a 4-12 record, the Texans look to bounce back stronger than ever this year.
"I'm very excited, very excited. Those are two guys, along with the other guys that were hurt, can help us win a lot of games. Unfortunately, it's football and injuries happen but we know those guys are important for this team for us to get where we want to be," said 2017 all-pro wide receiver Deandre Hopkins when asked about having Deshaun Watson and J.J. Watt back in the lineup this year.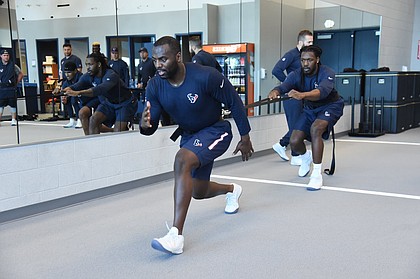 Houston fans only got a glimpse of what the Watson-to-Hopkins connection would look like last season before the quarterback suffered an ACL injury in practice. That small sample size led Hopkins to echo the same sentiments I have been saying since last season. "I expect us to be the best duo in the NFL, honestly. That's my goal. I'm pretty sure that's his goal. If we have those goals for ourselves, that's going to help the team get to where we want to get to.'
The Texans quarterback has worked hard this off-season to regain the form he showed while being the starter for the Texans (1,699 yards, 19 TD's, 8 INT in six games) last year. He dedicated himself to work out with teammate J.J. Watt during his rehab sessions. "He's a guy that's a three-time Defensive Player of the Year so he knows what the type of work is that you need to put in to get to that level. He's been there, keeping me motivated and I'm keeping him motivated," said Watson.
The defensive side of the ball took a major step back last year after being ranked number one in 2016. They ended up 20th overall in total defense in 2017. That ranking doesn't give an accurate depiction of what adversity and pressure they went through last year. So, you can understand why players like LB Whitney Mercilus is eager to get back on the field and put the Texans right back in that top spot in 2018.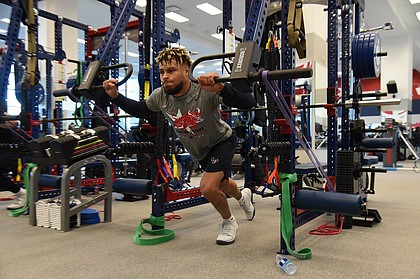 "We've got a lot of potential on this team but potential doesn't mean anything unless you do the work. We have a lot of guys in his locker room who are going to put the work in. It all comes on that first game to see where we're at," Mercilus reiterated to the media about his expectations.
With the addition of some key free agents such as S Tyrann Mathieu, Houston has been predicted by some NFL analysts and media personnel as the favorite to represent the AFC in the 2018 Super Bowl. Fingers crossed Texans fans. This could be our year.