Five Houstonians Named As Top 25 Finalists in H-E-B's 5th Quest for Texas Best Statewide Competition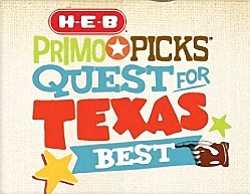 H-E-B received more than 700 entries from 140 cities from across the state of Texas of the most delectable, scrumptious, memorable dishes and beverages for its 5th Annual Quest for Texas Best culinary competition. Official judges have had the audacious task of narrowing down that field to the top 25 and five of them are from Houston. All 25 finalists will compete in the final round of competition on August 9-10, 2018, in Austin, TX for prizes totaling $70,000.
James Harris, Director, Diversity & Inclusion and Supplier Diversity, H-E-B, said, "Each year keeps us on our toes with innovative products, and this year is no exception." Since the start of the competition, Harris said H-E-B judges have tasted more than 2,700 Texas-based food and beverages as a result 432 new products have been placed on the store shelves of the grocery giant.
During this year's competition Harris said a panel of judges representing H-E-B's business development division evaluated products based on their uniqueness as a product and its uniqueness to Texas. Next judges talked to culinary entrepreneurs to learn the story behind their product and brand finding out how they got started and what keeps the business going. Packaging and the cost to the consumer are considered as well as the overall market appeal. Judges want products to be distinctive from the numerous products H-E-B already has in stores. Finally, the judges taste the product. Although on the top 4 entries will be named as the grand prize winner and 1st through 3rd runner-up, all will not walk away empty handed. Besides receiving a wealth of information to enhance their product, some entrepreneurs may still get to see their product on the store shelves of H-E-B. "A great product is a great product," said Harris.
I, along with the other media outlets, had the opportunity to sample what Houston area finalists are bringing to the table. Meet the 2018 Quest for Texas Best Houston Area Finalists: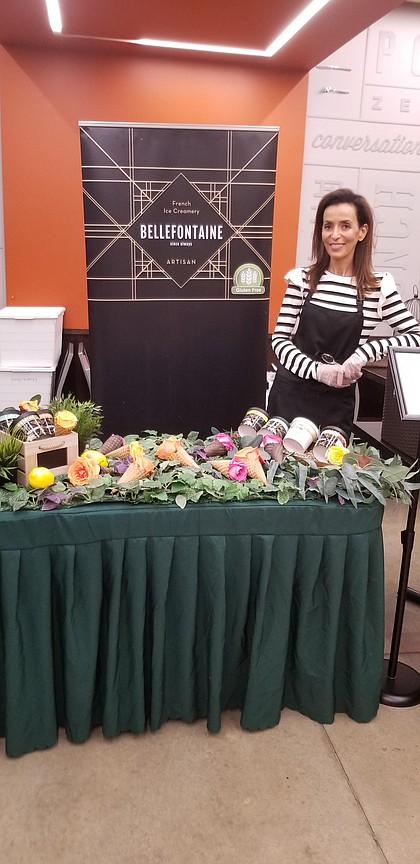 Bellefontaine – French-style ice cream
Before you think things like gelato and shaved ice, don't. This ice cream is way more sophisticated. Using only the freshest of ingredients, Lucienne Duforets, owner of Bellefontaine, makes some of the lightest, smoothest, flavorful ice cream there is. Starting as a pastry chef in France, Duforets perfected her skills as a dessert chef and found that she favored ice cream over the delicate pastries she made. She went developing her own recipe for the cool treat with the goal of making it less dense and rich. She struck goal with Bellefontaine. Making everything locally including her ingredients, the French style ice cream comes in 10 flavors like Salted Butter Caramel, Pistachio, Rose, and Bananas Foster. There is even a line dairy and gluten-free sorbets with flavors like dark chocolate, mango & passion fruit and coconut I probably tried all ten flavors. It was such a hard choice to pick just one as my favorite but I went with Lemon. Not too tart and just enough lemon made it sooooo good.