Kennedy Edwards Is First African American Miss Texas Teen USA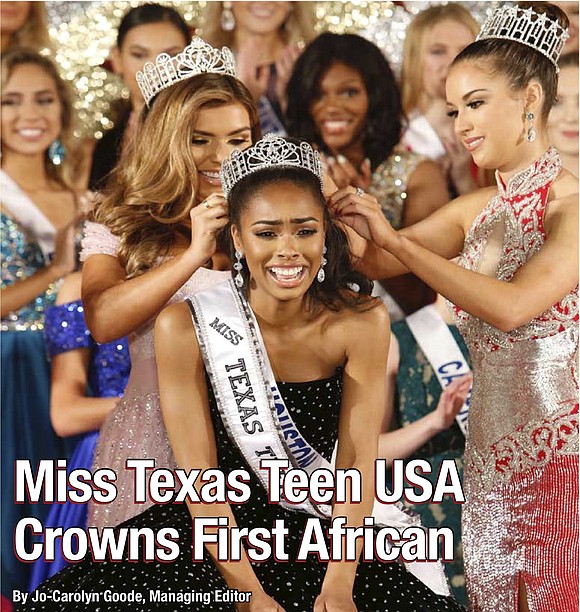 In speaking with eighteen-year-old Kennedy Edwards one thing is definitely clear. Her goal in whatever she does is to strive for excellence and nothing short thereof. In every undertaking, she puts her all in to give the best performance that she can produce at that given time and at that precise moment. She had that laser mindset focus when she entered the 2019 Miss Texas Teen Pageant produced by the Crystal Group. And all of her focus, time, and dedication ultimately paid off as she was crowned Miss Texas Teen USA 2019. In addition to winning the most prestigious beauty competition, she made history in the process as the first African American female teen to win the coveted title in the pageant's 35-year history.
Just as important as her accomplishment today is her road to how she got to this point. Another history maker, Hannah Johannes, first introduced the Houston native to the idea of pageantry. Johannes was the first ever African American Miss Houston Teen USA. During a chance meeting at the wedding of Edwards' cousin, Johannes talked about her own journey in pageantry with all the fun and life-changing opportunities she had competing and reigning on the local and state pageant circuit in the Miss USA system. Although Edwards thought everything Johannes spoke of was wonderful, it fell on deaf ears. "I was so standoffish to the idea because it was something that never crossed my mind before," Edwards recalled. Her discernment did not discourage Johannes. She kept prodding at her potential pageant mentee until Edwards gave up to give something new a try. Surprise, surprise Edwards not only liked it but she was a natural at it. Edwards said, "Without her (Johannes) I would not be where I am today."
Johannes is only the first leg of Edwards' success story. The next person is a household name already, Crystle Stewart-Sebrechts. Her name may be familiar to you since she was first African American Miss Texas USA who went on to be crowned Miss USA 2008. (I know you are thinking what about Chelsi Smith. She is credited as the first biracial Miss Texas USA.) Or you may know Stewart from her acting career starring in Tyler Perry's television sitcom Better or Worse and the film Acrimony. Stewart has added two additional careers to her growing resume as the owner of a charm school, the MISS Academy, that she co-founded with her husband model/actor Max Sebrechts and as the new director of the Miss Houston USA Pageant. The local pageant is an official preliminary competition of the Miss Texas USA Pageant and Edwards' first stop towards the Miss Texas Teen USA title.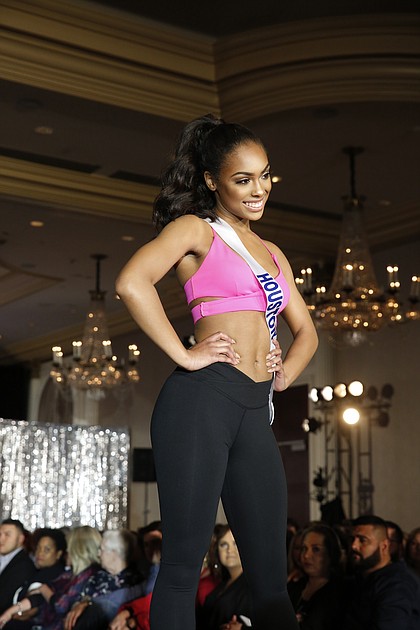 Like Edwards, anything Stewart does, she does first class and top rate. She expected all of her contestants in pageantry to approach the competition in the same manner. For months all teen and miss contestants went through intensive training in walking, interview, hair, makeup, and wardrobe prep to ensure that all were on a level playing field to give their best performance regardless if they had pageant experience or not. This is a practice not usually done in pageants but one that first-time pageant competitor Edwards happily embraced.