The Art of Gift Giving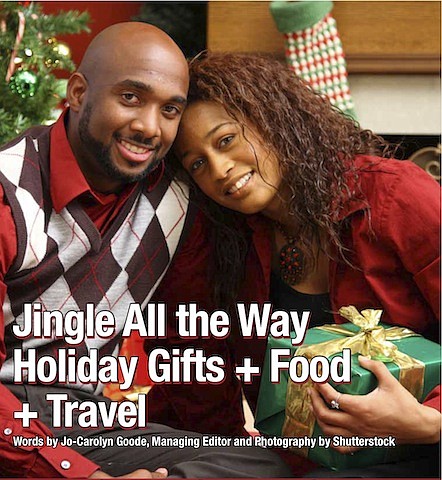 Before any bow can be untied or wrapping torn off to see that look of surprise and excitement for what's inside a lot of planning and thought must take place. One has to make their giftee list and think about what suits people. Gift giving is not easy and truly an art. Never fear as Houston Style Magazine has got you covered this Christmas season with our ultimate gift guide for gifts for her, him, and them.
Don't grab your keys just yet to head out the door scouring the malls to find the perfect gift. Do a little prep work to make gift giving less stressful.
The first step to get started is to make your list and check it twice. List family, friends, business colleagues, service workers, and more. Think about those who have blessed your life over the year.
Next, consider your budget. Also, remember not all gifts need to have a monetary value. Where some on your list may get tangible gifts others may get gifts of your time or a service you offer. Think outside the box to give memorable gifts and not go broke in the process.
Examine each name on your list and begin to jot down little notes about that person that could lead to a great gift. Make a list of their favorite things, an inside joke you all shared, a special incident that happened, a shared activity you both enjoy and the list goes on. For example, I have a friend who loves Texans football so I know if I get her anything related to the Texans it will be a hit. I have another friend who will go pretty much anywhere as long as there is food. I know a gift card to any restaurant will be right up her alley. My dad always tells me not to buy him anything because the best gift I can give him is just spending time with him.
Look over your list and side notes and begin to think about what type of gift you want to give and the max you want to spend on that person. I have an adopted aunt who is known for her cooking skills and all her kitchen accessories are red. So I got her a red stripped mixing bowl with red utensils. My best girlfriends and I share a love for music so one year I gave them music from their favorite artists. I knew another friend just needed some me time. My gift to her was free baby sitting so she could spoil herself.
I find that personalized gifts are always good. Monogramming someone's name on pretty much anything will be a winning gift. Also, gifts that recall memories are so unique. I love to take pictures and I take them all the time. I often utilize my skill and craftiness to give all my family and friends treasured photo collages or personalized scrapbooks. They are always a big hit and sometimes a real tearjerker.
Never underestimate a handmade gift as well. My adopted nieces and nephews didn't know what to get their parents for Christmas. I took them to Hobby Lobby to get some plain wooded plaques. We painted and decorated them. Each child made their handprint with their name and the message "Loving you since (insert their birth date)." Ten years later and their parents still have them on display in their homes.
If all else fails, one can never go wrong with a Visa or American Express gift card.
Don't forget about presentation. The right packing can take a gift from blah to fab. Instead of wrapping a gift or putting it in a bag, why not make a basket. Last year all my married friends got wine baskets. The baskets had a bottle of wine, two wine glasses, a candle, and Hershey kisses scatter throughout. I enclosed my basket using tulle instead of cellophane and tied it with a bow. It was such a great presentation my friends hated to open it. But it was wine, so they did.
Once the gift is all wrapped up, consider writing a thoughtful note. It doesn't have to be long. Just write a simple little message letting the person know how special they are to you.
There you have it. Now you have done your homework and are ready to hit the streets in search of that perfect gift. Hopefully, these tips can offer you the needed help in that great Christmas search.
Keep in mind gift giving is just part of what makes this season so great but it is not the main thing. Jesus' birth is the reason why this season is so wonderful. Jesus is God's greatest gift of unconditional love for us. And the blood of Jesus is worth far more than anything you could ever buy.
Happy gifting!