Black Restaurant Highlight: Go Cajun Subs Brings a Cajun Flare to Spring, TX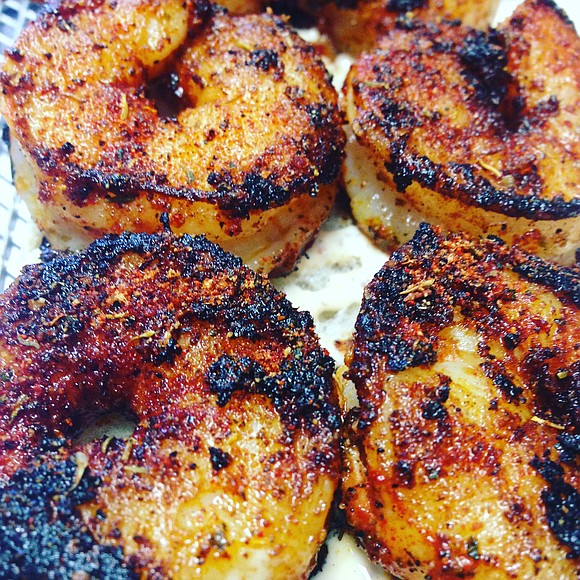 Tourists and epicureans from all over the world travel to the Gulf Coast area to engulf in the one-of-a-kind intermarriage of the cultures. Over many years the migrations of the Cajun and Creole cultures have landed throughout Southeast Texas ("Golden Triangle") and the Houston metropolitan area. We got a chance to catch up with a restaurant owner who is brought a taste of Louisiana to Spring, TX, Bobby Narcisse of Go Cajun Subs.
HSM: What made you start Go Cajun Subs here in the Houston area?
Bobby: "Houston is the main destination of Louisiana transplants and professionals seeking a better life. The influence had been building for decades so there was no other place to start but Houston, the Bayou City."
HSM: Tell us about the Go Cajun story.
Bobby: "I started Go Cajun Subs because I realized that the Louisiana brand and way of eating had no representation per say in the "sub market." [Not just a sub shop that exemplifies] absolutely delicious food but has the ability to go out and retrieve and bring to the market grandmomma and other family recipes [that live] in some of the Best Craft award winning meats, boudins, and handmade sauces under one little roof. If Go Cajun gets to live up to its full potential, we hope it would have a far reaching and long-lasting impact on the Houston community and the public. [We] hope to show how far you can go with just a small thought, a dream, and an easily dismissed idea can take you if you dare."
HSM: What is your favorite part of serving the community?
Bobby: "My favorite part is the loyal customers that come for the holidays, date nights, birthdays, [and even when you're dining alone on a gloomy day]. I'm meeting people [that I would've] never ever broken bread with, ever. We have conversations over my family recipes (something I made up and created). [The recipes] actually come from that one small thought and a dream that, I, the little peanut head kid from Baldwin, Louisiana dared to dream against the odds. [Subsequently] I am here. We are sharing time with these people, strangers, and now friends; eating, talking, and laughing all around the amazing little sub shop. So I say, I'm simply just making sammigges (sandwiches) and giving them a real taste of the kitchen table Louisiana."
HSM: What differentiates your business from other Cajun spots in the city of Houston? Bobby: "We are different because of the authenticity of the recipes, variety of the subs, and the quality of the ingredients that we go out and get to make this really addicting little menu. We haven't even touched on the sides like my family's smokey creamy red beans or spicy etouffee or even our summer gumbo. When you come to Go Cajun Subs, you will find a few subs that will be your all time fav and you will get those deep urges to get back here and try another one. Our warm friendly greeting, the old world cozy atmosphere, and the niche of our own food truck style subs on Gambino French bread with our famous Creole sauce. Yeah, we are different, yes indeed, we are different."
HSM: Any forthcoming events or new dishes to be introduced?
Bobby: "[Our menu is solid for the most part], but like I said, this menu is the base, so hopefully soon I really get to play with our side menu called menu couyon (crazy). [The idea for our side menu is to] rotate out other hidden Louisiana gems like and not limited to shrimp and grits, Creole jambalaya, crawfish stew (fricassee), crab stew, shrimp stew, crawfish etouffee, chili, crawfish boudin, seafood meatball subs, Augus meatball subs, etc. Are you hungry yet?"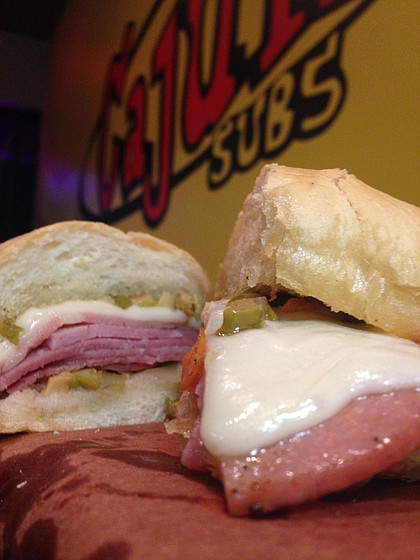 HSM: Yes, we are hungry now. Where do you see GoCajunSubs in the future (5-7 years from now)?
Bobby: "We hope to spread over Houston then Dallas and in airports and beyond… [We hope to] expand the brand with two more amazing concepts. [We hope to] employ, inspire, influence, and motivate all we touch and all who even heard of Go Cajun Subs and our story."
Be sure to check out Go Cajun Subs if you live or visit Spring, TX. Laissez les bons temps rouler!