Lakeway Resort and Spa: A Hill Country Escape On Scenic Lake Travis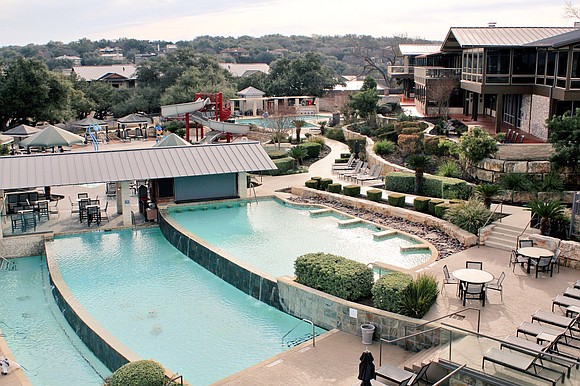 Perched on the banks of Lake Travis in the Texas Hill Country is an oasis that not only lives up to its amenities but also its rich history. Built in 1963, Lakeway Resort and Spa essentially gave birth to the community that is today known as Lakeway, Texas. While staying true to its Hill Country origins, the property also sees a contemporary design that creates a comfortable, cozy and stylish interior. Customize your visit to fit your personal goals. Whether it is to explore, relax or entertain, Lakeway Resort and Spa encourages you to do as much or as little as you wish.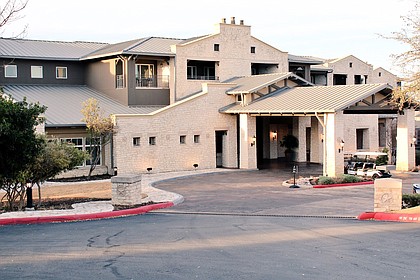 Driving up and down the hills and through the community of Lakeway, TX was definitely a build-up to the treat that was nestled at the end of Lakeway Drive. Upon arrival to the resort, the first thing I noticed was how well kept everything was. One would have thought that the façade of the building had once been featured on the cover of Architectural Digest. Once inside, I quickly surveyed to the lobby, noticing the welcoming space and Texas décor. Of course, the staff was superb. The doorman Liam went over and beyond to ensure our arrival was seamless. The lobby/entrance is located on the fourth floor (hence the resort being built in the hills) giving you an amazing welcoming view overlooking Lake Travis.
The Accommodations
The property boasts 168 rooms with 152 of them offering lake views. Amenities include lakeside boating and sailing offered by Texas Sailing, fishing, water activities, a boutique spa with panoramic lake views, a promenade of three large, heated freshwater swimming pools with water features as well as 24,000 square feet of meeting and event spaces including a glass ballroom with vistas from every angle! For dining, guests can enjoy breakfast, lunch, happy hour, and dinner at Travis Restaurant on the grounds of the Lakeway Resort and Spa. During my visit, I was able to enjoy a wonderful meal that consisted of a few of their top items on the menu. All at a very affordable price, I started the evening off with a perfect margarita followed by a watermelon margarita. Both were blended with top-shelf liquors and shaken to perfection. For an appetizer, I nibbled on the delicious spicy meatballs and tender bbq ribs. The winner of the evening was no doubt, the oven roasted salmon paired with mashed potatoes and asparagus. While these may not make your mouth water, it is guaranteed that Travis Restaurant offers something for everyone's pallet. Be sure to ask for Steven as your waiter and the General Manager MJ is superb! Both will take great care of you.
Things To Do
One thing that stood out the most was how family friendly the resort was! As mentioned before, the resort has three large heated fresh water swimming pools and a hot tub. Each pool is designed for specific ages with an adult only pool featuring a swim up bar and an awesome children's area including the kids slide and lifeguards. A major plus was the kids' zone! Complimentary to hotel guests, the kids' zone offers resort children a wide variety of activities ranging from inflatable bounce houses, toys, putt-putt golf, billiards, a basketball arcade, pinball, and arts and crafts. Also, popcorn and movies are offered seasonally on Saturday nights on the thirty-foot screen.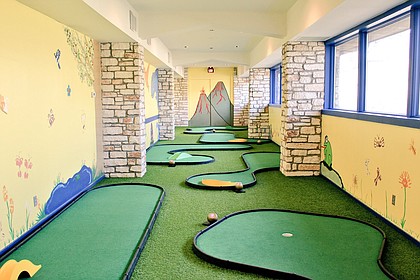 At the spa at Lakeway Resort and Spa, their services are built around their clients' desires. What sets The Spa apart from other day spas in the surrounding area is how they offer their clients a full service spa experience. Situated right on the shoreline, the boutique spa reveals surrounding, floor-to-ceiling windows in both the men and women's relaxation lounges and couple treatment rooms. While featuring seven treatment rooms, a nail salon, and locker rooms with dry saunas, The Spa easily evokes relaxation.
For a get-a-way that does not require much planning but includes a lot to do while leaving a great impression, I would recommend Lakeway Resort and Spa. Unlike other resorts and spas that I have visited, Lakeway really drew me in with its simplicity and family oriented features. I really like how the majority of the rooms offered a lake view, which is a major plus. The tranquility of the property mixed with the kindness of the staff really made a lasting impression. I want to give special thanks to Nancy Click of The Mayfield Group and Lakeway Resort and Spa for the gracious accommodations and tour of the site. For more information visit www.LakewayResortAndSpa.com