Love It or Not: "Lover, Beloved, Plays" Up to Small Alley Audiences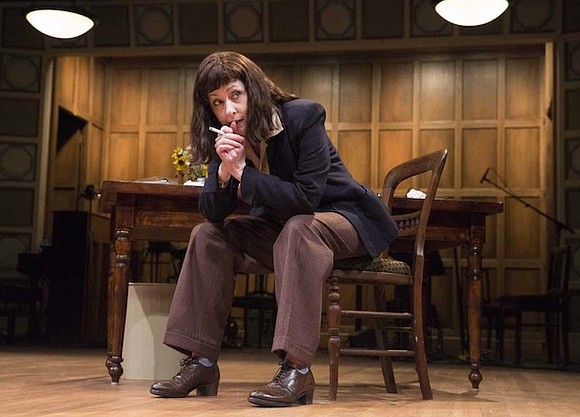 In the spirit of all things love, The Alley Theatre presents "Lover, Beloved," a musical play written and composed by Grammy award winner and singer/ songwriters Suzanne Vega and Duncan Sheik. The play is inspired by the life and writings of Carson McCullers, an outspoken, rebellious 1940's writer that became one of the brightest literary talents of the 20th century.
Vega and co-writer Sheik first premiered the play as "Carson McCullers Talks About Love," a combination of monologues and music about the life of the artist. McCullers was a Southern born writer whose works and life fascinated Vega so much during her career as a singer. McCullers even released an album last year titled "Lover, Beloved," which is the name of her most famed pieces. Vegas' love of the author's work is also the reason she is bringing McCullers' stories to life in a musical performance on stage.
If you are a fan of 1960's era film, you may have heard of McCullers. Best known for "Reflections in a Golden Eye," a passionate tale of sex, betrayal, and repressed homosexuality and features movie stars Elizabeth Taylor and Marlon Brando. The author popular for her novels and films was just as famous for her personal life. She married, divorced, and remarried and had tabloid worthy, messy affairs with off and on again husband Reeves McCullers who later went on to commit suicide.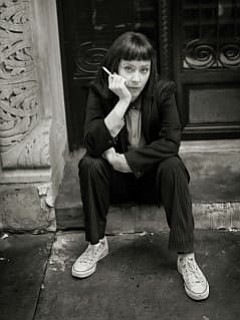 "Lover, Beloved" has been somewhat of a success for singer Vega. In the very first year, it opened it was nominated for a Drama Desk Award for Outstanding Music in a Play. Following that recognition, several years later the play finally makes its long awaited way to Houston.
The songs throughout the production were arranged by the pair that also won eight Tony Awards for their critically acclaimed musical "Spring Awakening." The songs, which took about a year to write, have a bluesy feel and helped portray the moody theme and move the story along. Many of the songs have a profound and poetic essence and truly capture McCullers' dramatic life and portray his curious love experiences. It's a literary and musical joint event that features Vega crooning softly through jazzy vocals while nailing the wit and rebellious persona of author McCullers.
As Vega carries the main vocals during the production, she is backed by a band of talented musicians; there is Jason Hart on Piano, Michael Shanks on guitar, Mila Neal on Violin, Steve Estes on Cello, and Scott Plunge on Woodwind.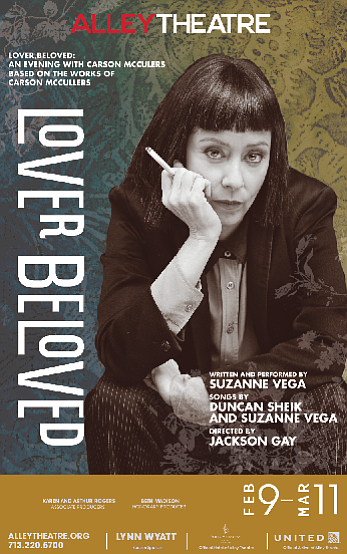 If you are a fan of Suzanne Vega, and enjoy biographical stories on poetic love and drama then this is a show for you. "Lover, Beloved: An Evening with Carson McCullers" runs through March 11th at the Alley Theatre.
To purchase tickets now visit the Alley Theatre Box Office or online here:https://www.alleytheatre.org/plays/production-detail/lover-beloved