Civil Rights, Housing, and Community Development Organizations Urge HUD to Maintain Critical Fair Housing Tool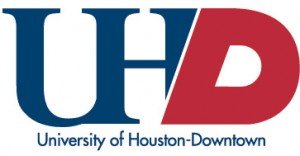 WASHINGTON — Seventy-six national civil rights, faith-based, affordable housing, and other organizations have voiced their strong opposition to the Department of Housing and Urban Development's sudden decision to effectively suspend the Affirmatively Furthering Fair Housing (AFFH) regulation.
Nearly 50 years ago, Congress adopted the Fair Housing Act, landmark legislation necessary to end discrimination in housing and eliminate the barriers created by segregation. The AFFH regulation — designed with considerable public input and piloted extensively — was adopted in 2015 and was a critical and long overdue step in carrying out Congress' intent.
AFFH provided jurisdictions with a roadmap and tools for compliance and included measures for accountability. Without warning, HUD has effectively decided to suspend the regulation, leaving local jurisdictions confused, giving local residents less voice in important decisions about their communities, and reinstating an approach to fair housing that the Government Accountability Office found to be ineffective and poorly administered.
The groups issued the following statements:
Jennifer Bellamy, legislative counsel for the American Civil Liberties Union:
"Any state or locality that receives federal taxpayer funding has an obligation to protect fair housing, and the department of Housing and Urban Development has an obligation to holding those recipients of federal funding accountable to expanding opportunity for all. By eliminating this rule, HUD leaves communities in the dark about how to achieve their housing and development goals, without the tools and resources to eliminate discrimination."
Angela Glover Blackwell, CEO of PolicyLink:
"HUD's effective suspension of the rule does nothing to help local governments fulfill their fair housing responsibilities to create equitable, healthy communities and provide access to housing without discrimination. It is the wrong move, particularly at a time when housing needs are so severe and housing and community development resources are so scarce. And by taking this step, HUD is abrogating its duty to carry out the mission Congress assigned it 50 years ago."
Shanna L. Smith, president and CEO for the National Fair Housing Alliance:

"Americans strongly believe that a zip code should not determine a child's future, and that everyone – regardless of their race or national origin, the language they speak, or whether they have children or have a disability – should have access to the opportunities they need to succeed. But we are falling short of achieving that goal. Actions taken over many years by HUD, other government agencies and the private sector have left us more segregated than we were 100 years ago. That has led to concentrated poverty and weaker communities and undermines our prosperity. We need HUD to enforce this important rule, not suspend it."
Diane Yentel, president and CEO of the National Low Income Housing Coalition:
"The administration's abrupt decision to effectively suspend this critical regulation is misguided. The federal government, states and local communities have been required by law since 1968 to work to undo the segregated communities that federal housing policy created in the first place. Suspending the tools that help communities meet that obligation, without any input from key stakeholders, is a step in the wrong direction."