PepsiCo Kicks Off "Game Day Grub Match: Athlete Face-Off" Challenging Football Stars To Cook Up Winning Game Day Dishes
Digital Content Series Features Greg Jennings, Nick Mangold and Rashad Jennings Battling in the Kitchen before a Celebrity Chef Judging Panel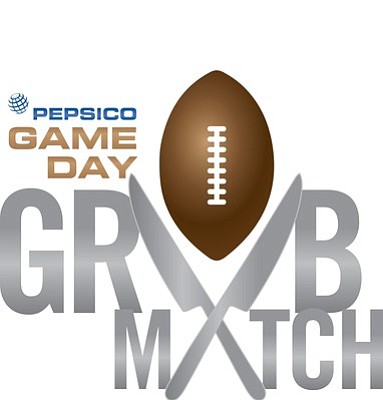 Episode Two: 2-Minute Challenge
Greg Jennings: Sabra Spinach Veggie Wrap with Guacamole
Nick Mangold: One-Bite Doritos Nachos
Rashad Jennings: Seven-Layer Tostitos Nachos
Episode Three: Wings Challenge
Greg Jennings: Pure Leaf Sweet Tea Wings with Bourbon Honey Mustard Dipping Sauce
Nick Mangold: Cool Ranch Doritos-Crusted Wings with Buffalo Sauce and Sabra Ranch Tzatziki Dip
Rashad Jennings: Naked Mango Wings with a Mango Habanero Sauce
Spoiler alert – the winner was Nick Mangold! His Cool Ranch Doritos-Crusted Wings with Buffalo Sauce and Sabra Ranch Tzatziki Dip will be featured on the Buffalo Wild Wings menu at Mall of America during Super Bowl LII weekend. His recipe and others can be found on www.pepsico.com/recipe. Mangold has also decided to direct the $25,000 donation to a New York City food bank, through PepsiCo's partnership with Taste of the NFL.
"Great food, great football. It doesn't get any better than that – especially when you win!" said Mangold. "I'm thrilled my skills in the kitchen also allowed me to support the fight against hunger and help feed those in my local community."
For more information, visit www.GameDayGrubMatch.com.
PepsiCo's Game Day Grub Match partnership with Vox Media was developed by Omnicom Media Group's Content Collective and PepsiCo's media agency OMD.