Cardi B's Journey to Stardom Shows the Struggles of Bronx Latinas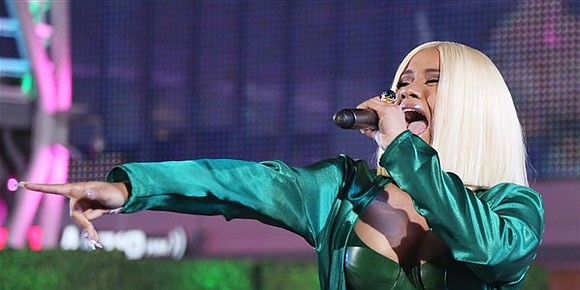 Source: NBC News
NEW YORK - Bronx native and proud Dominican-Trinidadian Cardi B, born Belcalis Almanzar, has taken the music industry by storm with her hit single "Bodak Yellow" — earning her Grammy nominations for Best Rap Performance and Best Rap Song.
Her single reached the No. 1 spot on the Billboard music charts, making Cardi B the first solo rapper of Dominican descent to achieve this level of success. And now, she's debuting at this year's Grammy Awards with two nominations.
Cardi B first gained popularity as a social media influencer on Instagram a few years ago. Her unapologetic personality, outspokenness and catchphrases earned her millions of followers. Fans quickly started to recognize Cardi for her Dominican-New York accent and silly expressions like "washpoppin" and "shhmoney."
Cardi's music and ultimate catchphrase "a hoe never gets cold" have permeated modern hip-hop culture and urban speech, representing Latinas from urban New York on a worldwide stage.
"Cardi B's story is that of, not only Dominicans, but Latinas here in NYC," said Haile Rivera, founder of Hands On New York Inc., a nonprofit organization that seeks to empower Dominican-American professionals. "Cardi B found the courage within herself and pursued her dreams. That's a story that our Latinas, especially our Dominican young girls, need to know."