Michael Cohen must be making Donald Trump very nervous right about now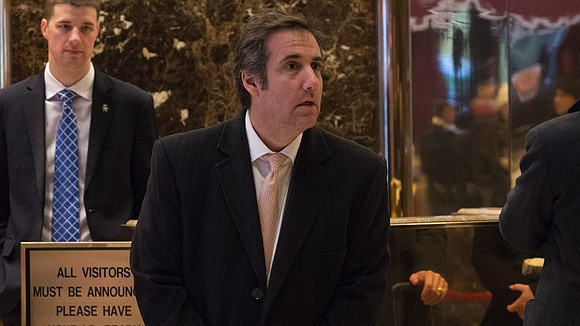 Analysis by Chris Cillizza, CNN Editor-at-large
(CNN) -- On Saturday night, Michael Cohen broke his silence -- in a way that has to make President Donald Trump very, very nervous.
"My wife, my daughter and my son have my first loyalty and always will," Cohen told ABC's George Stephanopoulos. "I put family and country first."
Ruh roh. If Cohen -- now potentially facing any number of criminal charges -- is putting family and then country first, then, um, he's not putting Donald Trump first. Which is worrisome if you are Trump.
Here's the thing: No one really knows what Cohen knows (or doesn't) about the President himself, the 2016 campaign, the first family or the many business dealings of the Trump Organization.
What we do know: Cohen has been, for years, the guy who fixed things for Donald Trump. The person who was willing to do what was necessary to make sure Trump was able to glide past potential pitfalls.
Like, for example, allegations just before the 2016 election from a porn star named Stormy Daniels that she had engaged in an extramarital affair with Trump. Concerned that those revelations might jeopardize Trump's chances of winning, Cohen established an LLC in Delaware -- Essential Consultants -- to funnel $130,000 to Daniels in exchange for her silence. Once that payment was revealed, Cohen said he had acted entirely on his own, with no guidance from Trump or anyone in the campaign. And that he had used his own money to pay off Daniels, which wound up being false -- as Rudy Giuliani exposed shortly after coming on as a member of Trump's legal team. Trump had actually paid Cohen in a series of monthly installments -- although, according to Trump allies, he had no idea what the money was for or what it was going to.
Ahem.
The Daniels episode is illustrative of Cohen -- and his role in Trump's orbit. So, too, is the fact that during the election, the National Enquirer would send early copies of stories about Trump's opponents to Cohen. The Enquirer also gave Cohen sign-off power on stories about Trump before they ran, according to The Washington Post. So, yeah.
Cohen did Trump's dirty work -- in the campaign and before it. Was Trump aware of all (or any) of it? Who knows? Likely not, allowing him plausible deniability if/when things ever went sideways.
I tend to think of the Trump-Cohen relationship like a big-time college basketball coach and one of his assistants charged with recruiting. The head coach knows -- in a general way -- that the assistant is pushing the boundaries of acceptable conduct in order to get the best kids to come to the school. The head coach assumes, for his own sake, that pushing the boundaries does not mean breaking the rules. But either way, he doesn't have any working knowledge of what the assistant is doing. Good kids come to the school, the head coach is happy. The assistant is well compensated. Win-win.