Trump doesn't care what people think about his relationship with Putin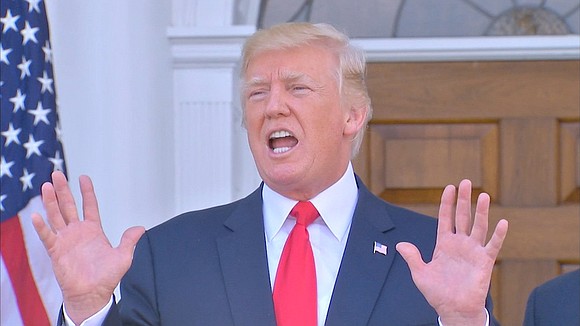 Analysis by Stephen Collinson, CNN
(CNN) -- President Donald Trump clearly doesn't care what anyone thinks about his baffling, opaque and deferential relationship with Russian President Vladimir Putin.
In a demonstration of his growing willingness to flout diplomatic convention and the concerns of US allies, Trump apparently plans to meet with the Russian leader alone, likely with only translators in the room, at the start of their summit in Helsinki, Finland, on July 16.
A source familiar with the planning of the meeting told CNN's Kevin Liptak on Monday that the encounter would parallel Trump's initial private encounter with North Korean leader Kim Jong Un last month in Singapore, before their summit expanded to include other top officials.
It's not particularly unusual for presidents to sit down solo with other leaders before more formal diplomatic talks involving their delegations. And if a connection between Trump and Putin stems the slide in relations between the world's premier nuclear powers, it would benefit US national security and the whole world.
But if Trump decides to go ahead with a one-on-one without his delegation behind closed doors, it would represent a thumb in the eye of his critics, given the curiosity and widespread concern in Washington and among US allies over the relationship between the US President and the Russian leader.
After all, Putin is accused of ordering an influence operation to interfere in the 2016 US election that evolved into a bid to help Trump win.
Trump, meanwhile, has recently yet again given credence to Russia's denials of election meddling, in defiance of the conclusions of his own intelligence agencies.
Fueling speculation about his relationship with Putin are Trump's comments last week, in which he left the door open to recognizing Russia's annexation of Crimea. He has taken to blaming former President Barack Obama, not Putin, for Russia's seizure of Crimea from Ukraine. He also has spooked US allies by calling for Russia's readmission to the G7.
"The Europeans are petrified that he is going to sell them out and he is going to recognize the illegal annexation of Crimea," Max Boot, a historian and CNN national security analyst, told CNN's Kate Bolduan on Monday.
Heading into the Helsinki summit, Trump's attacks on US allies -- which turned the G7 summit in Canada into a debacle -- attempts to widen divides in the European Union and criticism of other institutions of the transatlantic alliance are playing directly into Putin's anti-Western goals.
Then there is the widespread speculation about whether Russian intelligence agencies have any compromising information about Trump or his business dealings that may help to explain his refusal to criticize Putin and willingness to mirror the Russian leader's foreign policy positions.
Given all this, it would not be surprising if Trump sought to avoid any impression that he was under Putin's sway -- for instance, a one-on-one meeting with no other officials present.
But Trump's political career suggests he will take the course of action that most infuriates his critics, and he is loath to give in to pressure.