Donald Trump's trip to Europe was an unmitigated disaster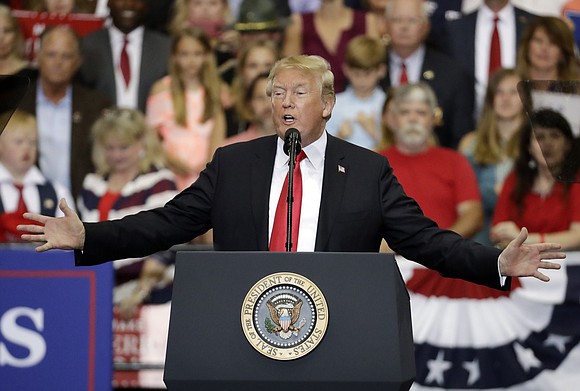 By Guy Verhofstadt
(CNN) -- US President Donald Trump's European tour, much feared by European leaders and NATO powers alike, was an unmitigated disaster.
In Brussels, he slammed Germany and other countries for their lack of spending on defense and again questioned the role of NATO. In the UK, he trashed a sitting British Prime Minister and pushed for a disastrous hard Brexit.
In Helsinki, he sided with Russian President Vladimir Putin over his own intelligence agencies and failed to raise the concerns of European or NATO leaders.
For decades, US policy has been to underpin a rules-based world order and secure peace in Europe, in part through its military might; in part politically by supporting the creation of the European Union -- a projection of traditional US values of liberty and democracy.
This longstanding policy has now been reversed. Historians will view this visit as the moment the post-1945 world order was upended.
Trump's fawning press conference with Putin will unsettle many Europeans, in particular the people of Ukraine and those EU countries bordering Russia.
Disgracefully, Trump failed to condemn Russian meddling in the democratic processes of free countries.
There was no insistence that the Kremlin desist from its hacking of European infrastructure; no demands that Putin be held accountable for the murder of British citizens on European soil; no warning that further assassinations on European soil will be met with renewed US sanctions. There was no rebuke to Putin for his murderous foreign policy in Syria, which has exacerbated Europe's refugee crisis.
The Russian President was effectively given a free pass by a sitting US President to continue his hybrid war against the West.
The European Union's response was best highlighted by the German foreign minister, Heiko Maas, who said: "We can no longer fully rely on the White House." Europe can take some solace from the anger expressed by many Democrats and Republicans with Trump's European nightmare, but it is far from clear they will be able to influence the American President's policy.
Europe's resistance to Trump's re-engineering of the world order must be founded on a recalibration; not necessarily of our policies towards US citizen or institutions outside the White House, but rather of our need to create, as the German foreign office has already stated, "a united, confident and sovereign Europe."
Militarily, Europe must do more with less and work to build a more effective and coordinated defense capacity, guided by capability and outcomes rather than spending for the sake of it. A European pillar of NATO would go some way to delivering European security independence.
Trump railed against Germany over its support for the Nord Stream pipeline and reliance on Russian gas. On this at least he had a point. Putin has long used the reliance of some European countries on Russia's vast energy resources as a tool by which to foster dependence and further his foreign-policy objectives. The EU is implementing proposals to reduce reliance on energy imports, by setting energy efficiency and renewable targets. These must now be stepped up.