William Chris Vineyards Brings Sway to Houston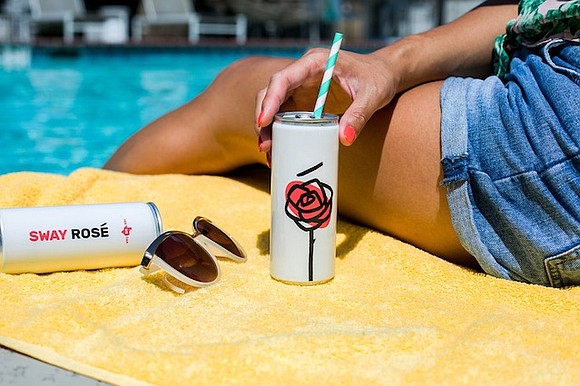 Deep in the heart of Texas' Hill Country nestled between Fredericksburg and Johnson City lies the estate of William Chris Vineyards. The exact location is Hye, Texas and here, they pride themselves on producing varietal blends sourced 100% from Texas High Plain grapes. Most known for their reds made from French, Italian and Spanish grape varieties like the Mourvedre and Tempranillo, William Chris Wines are no longer the new kid on the vine. Despite humble beginnings, owners and winegrowers William 'Bill" Blackmon and Chris Brundrett are continuously setting themselves apart from the more than 40 wineries in the bottling business throughout the region via their experiential events and budding partnerships.
Tis the season to sip rose' - the popular pairing for sunny days has become popular amongst Texas wine producers wanting to showcase the best of Texas. Contrary to popular belief, rose' wine isn't some new fad in the wine industry. In fact, it's been around the block a few times and is one of the simplest wines to produce from the skin of red grapes. Founded by rose' revivalists Chris Brundrett (co-founder of William Chris Vineyards) and Andrew Sides (co-founder of Lost Draw Cellars) Yes We Can Wine takes its place amongst a class of emerging canned wine brands that seem to offer budget and eco-friendly solutions for consumption. Whether dry or sparkling, rose' wines are proven to be more than a summer staple making Yes We Can Wine's Sway Rose' perfect for any occasion—backyard soiree, day at the lake or even for a girl's night out. (those are my favorite!) The pretty, pale "pink" drink can be paired with a wide variety of foods ranging from tacos and burgers to pork belly and lamb. The wine boats "hints of guava, passion fruit, fresh strawberries and honeysuckle, leaving the palate with a crisp, refreshing finish." The three-pack cans are sleek and modern in design, adorned with black lettering and a signature pink rose and are available in two sizes: 187mL and 250mL, making it just enough to share or indulge solo.
In an effort to connect and grow with Houston wine lovers William Chris Vineyards plans to host a number of tastings, blogger meet-ups, and in-store demonstrations in addition to the exclusive events privy to Hye Society Wine Club members. The brand, along with partner Lost Draw Cellars, recently hosted a farm-to-table tasting event in the big city at Revival Market featuring their line of reds and whites and the newcomer Sway Rose'. Sway Rose' can be found at local retailers in select HEB and Central Market locations and in lively bars such as Eight Row Flint and Night Heron in the Heights. After the successful launch of Yes We Can Wine, the brand plans to unveil its new product line in Sway Blanc- a crisp white wine to follow its predecessor. As Texas continues to carve it's own lane in the wine industry, William Chris Vineyards is doing their fair share of the load to take Texas to the top and we are here for it!