HISD Superintendent Richard Carranza Stunning Departure From Houston to NYC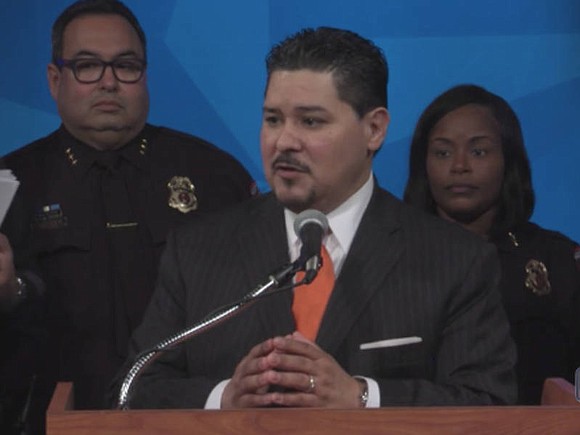 After a year and a half, Houston ISD's superintendent Richard Carranza has announced that he will be leaving the district to become the New York City School's Chancellor. This announcement comes during the peak of a $208 million deficit that will cause hundreds to lose their jobs due to budget cuts.
"While Carranza leaves in the midst of HISD facing several challenges, we are confident in the ability to overcome those challenges with viable solutions," HISD Board President Rhonda Skillern-Jones said in a statement. "We are committed to continuing the work he began and moving the district forward."
Many of HISD's teachers and parents have voiced concerns about Carranza leaving since he has been helping to turn around the troubled district since his arrival in August 2016. Many wondered if there was any truth to the idea of more money that lured him away and was shocked to learn that his new salary would be the exact same as his current salary.
"It has been an honor and privilege to have served the students of the Houston Independent School District and bring a voice to communities that have historically been underserved," Carranza said. "It is with a heavy heart that I announce my departure as I embark on this new journey. I am looking forward to the opportunity of serving the 1.1 million students in New York City. I am forever grateful to the people of Houston for allowing me to be a part of this great city."
The departure comes as a shock where many found out of his leaving via social media. Carranza was next in line for the NYC job after Miami-Dade County Public Schools Superintendent Alberto Carvalho declined the job last week during a live press conference. Carranza's engaging personable nature quickly made him well-liked within the Big Apple community upon his arrival. He connected on a cultural level as well since he is the grandson of Mexican immigrants. About two-thirds of the student population in the New York City district is Hispanic.
There are some wishing Carranza well on his new journey but there are others who believe that this sudden departure feeds into the stereotype of the lack of leadership with minority-based school districts that seem to have the most behavior problems.
"It's not fair to our kids, he came in very eager to help them and had them connect with him greatly but as soon as a better offer came along he's dropping them," said HISD parent Trisha Garcia. "It is making them feel as if they are not wanted."
Carranza has stated that this decision did not come easy but that this was a once in a lifetime opportunity to lead the largest school district in the country.
HISD trustees will meet later this week to discuss further plans and next steps.