Staying Safe In the Wake of State Bombings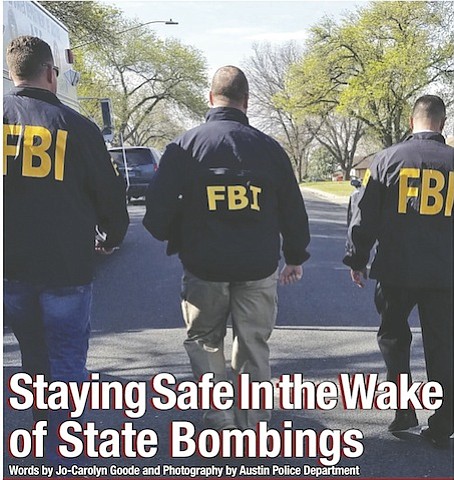 Houston and Austin are connected as cities and communities according to Houston Police Department Chief Art Acevedo. It is because of this bond that when something happens in one city the residents of the other feel affected as well. When three bombs were detonated in the Texas Capitol over the course of ten days, residents in Austin were shaken and so were Houstonians.
Three unsuspecting Austin families received packages on their doorsteps between March 2 and March 12th. Their actions that followed were that done by many of us when we receive a package. We pick it up and open it with anticipation of what's inside. But when the aforementioned families did that ritualistic act, their packages exploded killing two and injuring others. The surprise on their doorstep turned out to be a homemade pipe bomb. Now police are asking questions and searching for answers.
In all cases, the packages came early in the morning and were not delivered by a mail service. CNN noted that several things could be learned about the bomber(s). Since all the bombs exploded during the handling of packages, this was probably not the bomber(s) first time making a bomb. It takes a long time to perfect the making of a bomb and craft their signature. This also could mean the bomber(s) is highly skilled. Suspect(s) could be from Austin because of the matter in which bombs were delivered.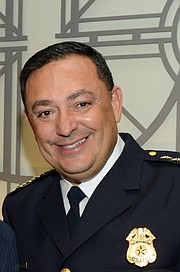 Police are also exploring the theory that the bombs are racially motivated. All victims were of African American and Hispanic origin promoting the NAACP to issue a warning for African Americans. "At this point in time, with two black families that knew each other, we have to keep racial hate in the question," Nelson Linder, president of the region's NAACP branch told the Austin American-Statesman. "To be clear, we don't have evidence that's the case, but it's better to be safe than sorry." He further added, "We need to take these things very seriously."
A message echoed by HPD Chief Acevedo to worried Houstonians on precautions we should take. In a news conference he urged Houstonians to ask themselves several questions in regards to packages being delivered to them:
• Am I expecting a package?
• What company am I expecting a package from?
• What does that company's normal labeling look like?
Other advice from Chief Acevedo that he follows in his own household is to track your packages and sign up for verify mail or informed mail through the United States Post Office. It is a free service where citizens can view digital previews of mail and packages scheduled to arrive. Informed Delivery allows one to view greyscale images of the exterior, address side of letter-sized mail pieces, and track packages in one convenient location according to the postal website. If unsure of the safety of the package, citizens should call 9-1-1 to allow police to check it out.
Chief Acevedo said, "This is a time for vigilance. It is a time to pay attention to what's being delivered to your house. It is a time for neighbors to pay attention when they see people dropping off packages and, obviously, it is a time for ensuring that when a package is delivered to a residence we all just pay a little closer attention to who is delivering the package."
The former Austin police chief has been in close communication with Austin Police Chief Brian Manley and other law enforcement officials getting updates and offering thoughts and prayers. Although there are no known threats to Houston at this time one can never be too cautious or too suspicious of packages left.