Twelve Ways to Build Better Client Relationships
Excerpted from The Success Code: A Guide for Achieving Your Personal Best in Business and Life (J & K Publishing, 2018, ISBN: 978-0-692-99241-8, $24.95).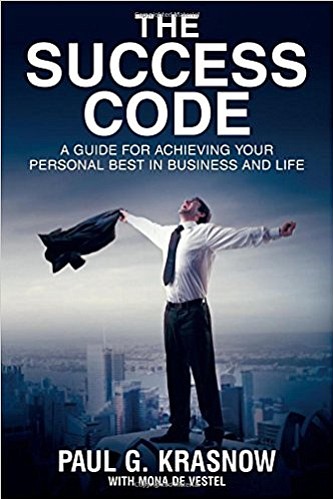 Check in even when you have nothing to sell them. Reach out to your clients from time to time and check in to see how they are doing. Take them to lunch, meet up for a game of golf, ask them about the outcome of an important family event. These are opportune times to find out if there is anything you could be doing even better to make them happier than they already are.
Don't forget about your existing clients, even when your business is booming with new ones. Clients can tell when they're on the back burner. Krasnow urges you to consciously devote time to touching base with your loyal long-term clients—especially when new customers are banging down your door.
Resist going on autopilot. Even if you have your sales technique down pat, find a way to actively engage with every client. Clients can sense if you're phoning it in.
Apologize if you make a mistake and fix the problem immediately. In most cases, customers aren't interested in holding grudges—they want to forgive and forget. The best way to smooth things over when you've messed up is to make a heartfelt apology and then make it right.
"You are far more in control of your brand's growth than you give yourself credit for," concludes Krasnow. "That's why it's so important to take true ownership of the connection you build with your clients. You'll be amazed how much your deeper commitment to them will pay off in the long run."
About the Author:
Paul G. Krasnow is the author of The Success Code: A Guide for Achieving Your Personal Best in Business and Life. He is a financial representative at Northwestern Mutual Life Insurance Company, where he has been a top producer for 40 years. Early in his career, Paul suffered a financially devastating bankruptcy with a line of clothing stores he owned, but went on to join Northwestern Mutual, where he has created an impressive financial portfolio and a strong network of clients, many of whom have become lifelong friends. Paul regularly speaks for multiple life associations in the U.S. and has given seminars for law firms and CPA firms in the Southern California area.
For more information, please visit www.paulgkrasnow.com.