You Never Forget Your First Time
Chris Paul leads the Houston Rockets to the Western Conference Finals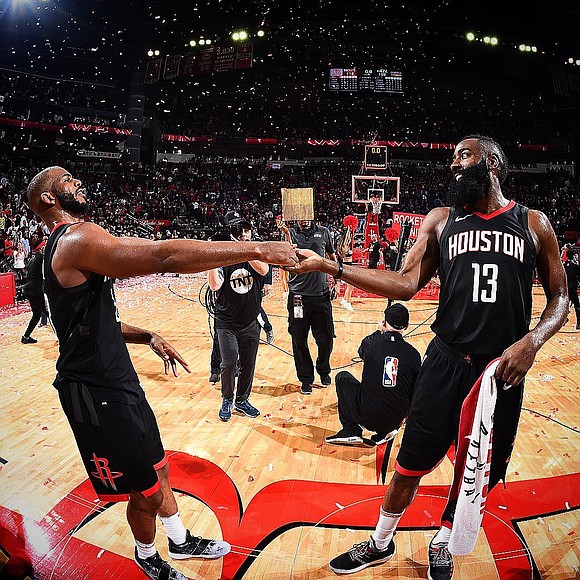 Growing up in Houston, I remember traveling on the 610 freeway frequently, staring out the window dreaming about going to Astroworld. That big amusement park that sat right across the freeway from the 8th Wonder of the world (Astrodome), always made my brothers and I smile.
As fate would have it, one day we were taking our normal route when my mom exited the freeway. We were confused at first but figured she had found a shortcut to our destination. As she continued to drive, we realized we're getting closer and closer to Astroworld and then it happened.
My mom pulled right up and said, "Are y'all ready?" Once we gathered ourselves and our emotions we gave an emphatic scream of, "Yes." No more staring out the window. We were finally there.
I imagine that's how the Houston Rockets point guard Chris Paul must have felt after his team defeated the Utah Jazz 4-1 in the Western Conference Semifinals to advance to the Western Conference Finals.
"We got eight more wins to get. I don't know what it's supposed to feel like, but we've still got a lot of work to do," said Paul, who scored 41 points (career playoff-high), handed out 10 assists, and snagged seven rebounds. Oh, and all this while having no turnovers for the game.
This will be the first conference finals for the future Hall of Famer in his 13-year career in the NBA. Paul has come within one game of reaching the conference finals twice. His current team (Rockets) kept him out the last time as they came back from a 3-1 deficit to defeat Paul and the Los Angeles Clippers in 2015.

Houston took an eight-point lead into halftime, but soon that lead evaporate as up and coming Jazz superstar Donovan Mitchell took over the third quarter and personally outscored the entire Rockets team 22 -21 to go up 78-75 going into the fourth quarter. But instead of panicking, Houston regained their composure due in large part to Paul who took up the slack for James Harden who was under the weather. The future Hall of Famer added another career best to his name by scoring 20 points in the fourth quarter. Including a personal 10 -2 run, hitting four straight jumpers as the Jazz had pulled within one point of the Rockets.
"He put us all on his back and said, 'Listen, I got us.' That's big time right there. That's a big-time performance. He had that look in his eye," said Harden, who finished the night with 18 points.
On a night where he would hear the sold-out crowd in the Toyota Center chant, "CP3!" Paul just waved to the crowd and walked off the court graciously as he prepares for his very first time.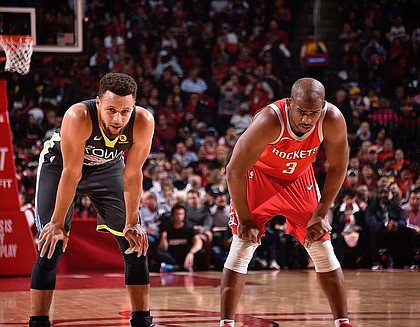 The Rockets will take on the Golden State Warriors on Monday, May 14, 2018, in the first game of the Western Conference Finals.