Texas Black Expo Celebrates 15th Anniversary with a Tribute to the Resilience of Houston Residents and Businesses after Hurricane Harvey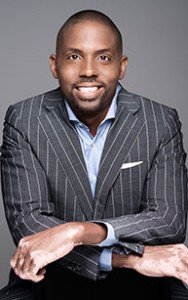 HOUSTON -- (May 9, 2018) – The Texas Black Expo Summer Celebration is the largest African-American empowerment trade show and festival in Texas. This year's theme is Resilience: Weathering the Storms of Business. The 15th annual Texas Expo runs Thursday, June 7th to Sunday, June 10th and is free to attend. Thousands of people are expected at the George R. Brown Convention Center to experience the abundance of activities, giveaways and vendor booths.
The four-day event has something for the entire family including the Nightlight Kids Adventure Zone, with a bouncy house, face painting, games and more. The ever-popular Diva Dialogue panel discussion hosted by MPAC will feature actress Dominique Perry from the hit HBO TV show, "Insecure."
The TBE College Fair will include representatives from dozens of colleges and universities, who will be available to meet with students and parents, as well as $1500 in scholarships given away.
The Expo will also include a health and wellness pavilion, a beauty extravaganza, empowerment workshops, a kids and teen talent competition, live entertainment and author showcase. The organization will also honor community leaders who stepped up to help during Hurricane Harvey at its annual Corporate Awards Luncheon. Mayor Sylvester Turner will receive the Larry V. Green Leadership Award, named after the late city councilmember. Other honorees include Conscious Capitalism, Baker Ripley, Houston Community College and the Houston Forward Times.
The Texas Black Expo was founded on the mission of bettering the community and offering an opportunity for African Americans to find success as business leaders.
"We have always aimed to motivate those in the community to not stumble over the rocks in their path, but to use them as stepping stones," says Texas Black Expo Founder Jerome Love. "I think now, especially, the people of Houston need to feel a sense of steadiness and strength in order push through the hard times they have faced this past year. That's the feeling I would like everyone attending this year's celebration to leave with."
Texas Black Expo thanks the following sponsors: Wells Fargo, H-E-B, KPRC-TV, NightLight Pediatric Urgent Care, Enterprise, Republic Services, Comcast, JE Dunn Construction, Houston Forward Times, and Houston Community College.
For more information about the Texas Black Expo Summer Celebration, visit www.texasblackexpo.com.