Her only chance at life is a new liver, but her insurer said no. Then she wrote a powerful plea to the CEO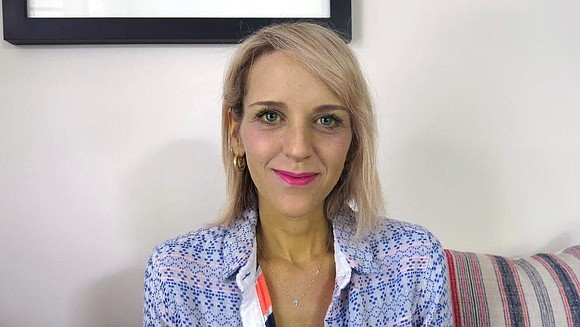 By Wayne Drash, CNN
(CNN) -- All Erika Zak wants to do is play with her daughter on the playground. Take her to the zoo. Walk her to school.
She's never been able to be the mother she longs to be.
At 38, Erika is dying.
Her battle to live began almost as soon as her daughter, Loïe, was born four years ago, when Erika was diagnosed with stage 4 metastatic colon cancer that had spread to her liver.
The cancer was removed from her colon and, her doctors say, she responded well to treatment. But a microwave ablation surgery last year to remove two tumors from her liver went terribly wrong, leaving a fist-sized hole in her liver and destroying her bile ducts.
Every day since has been a fight to survive. She's been hospitalized 19 times in Oregon over the last 12 months for infections, bleeding and an array of other health issues.
She has high blood pressure in her liver, which backs up the veins in her esophagus and can be catastrophic. Her surgical oncologist constantly worries she will fall ill with a bad infection and die.
"Every time she calls me and has a fever and some bleeding, we all hold our breath, worried: Will this be the time Erika bleeds to death?" says Dr. Skye Mayo, her surgical oncologist at Oregon Health & Science University.
"This is kind of the end game of what liver failure looks like."
More than 100 doctors at three of the nation's top medical centers have weighed in on her case, which is complex and exceedingly rare. Their conclusion: The only way to save Erika's life is to give her a new liver.
After weeks of evaluation at the Cleveland Clinic in December and January, Erika finally got her big break.
On February 2, doctors there approved putting her on the wait list for a liver transplant.
The news changed everything. Erika finally had hope. Around the house, 4-year-old Loïe would say, "Mommy, when you get a new liver, can you push me in the swing?"
But Erika hit an immediate wall. Her insurer, UnitedHealthcare, denied coverage for the transplant, saying it would not be a "promising treatment." She appealed and was rejected again.
The mom who desperately wanted to live looked into Oregon's Death with Dignity program. Erika had written a letter to her daughter months ago to be read after she died. Now she worried Loïe might receive it sooner than Mom had planned:
Dear Loïe,
If you're reading this, I'm probably not on this earth anymore. So please remember this:
I am with you always; even if you can no longer see my face or feel my hands through your hair. I am with you when you look up to the sky and see tiny birds flying free or the stars twinkling in your eyes. I am with you when you feel a perfect, warm breeze upon your sweet face.