Heat Wave: Houston Texans 2018 Rookie Minicamp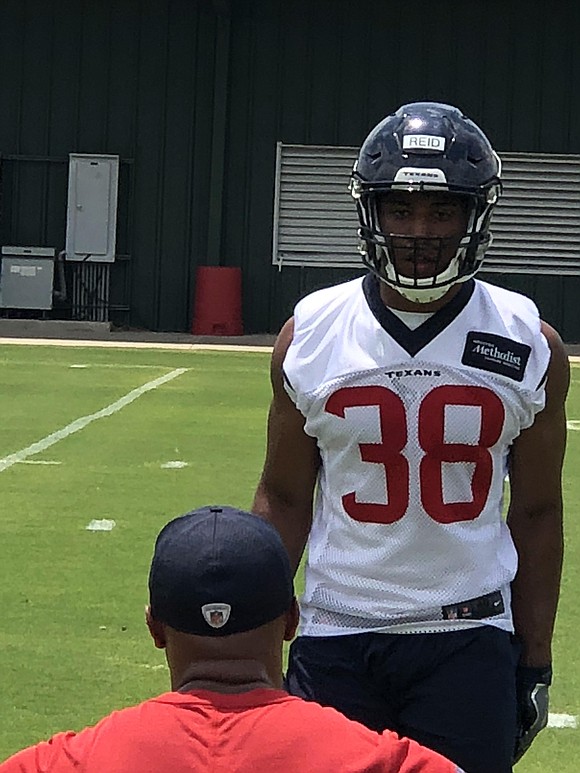 If anyone is interested in moving to the city of Houston, let me give you a bit of advice. From April until October it gets extremely hot and humid in the middle of the day, and the temperature just keeps rising as the day goes on.
The Houston Texans held their 2018 Rookie Minicamp this past weekend and several players not from Texas got a small glimpse of what the Texas heat feels like. Not only from the weather but from the Texans coaching staff who was on hand to evaluate their draft picks and undrafted players invited to attend.
"So, we brought them in here last night. We met with them and had several meetings. They get a ton of information about the organization, about how we do things, our culture, our philosophy, X's and O's. This morning, the day started for them about 6:00 am and it will go all the way until 10:00 pm again, with breaks in between there," said Texans Head Coach Bill O' Brien when asked what a typical day of rookie minicamp looks like.
While there were a plethora of players in attendance, the team was interested in seeing their 2018 draft picks on the field on a professional level for the first time. Safety Justin Reid (Texans first pick this year in the third round) looked just as good as advertised. His size and mobility is the one thing you notice as soon as you see him, but it is his intelligence that makes him stand out.
At one point during the defensive back drills, you could see him helping his teammates while they are standing in line waiting for the next drill to begin.
Those type of qualities drew praises from Coach O' Brien. "Reid can do some different things on special teams and obviously can help us on defense. But he just got here so we'll see how he does in our system moving forward here."
Coming from the college level to the pro level is a huge adjustment for some of the players who were in camp trying to make any positive impact on the coaches that they could.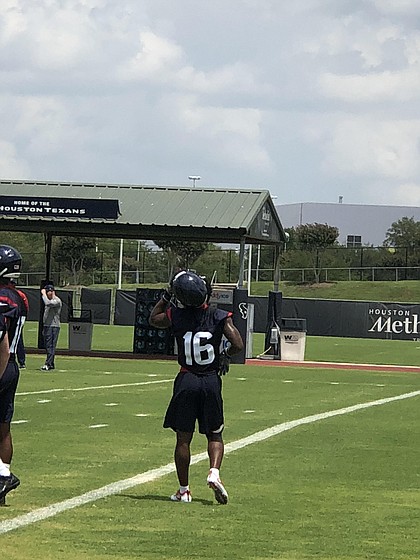 "The system is completely different, the roster completely different," rookie wide receiver Keke Coutee said when asked about making the adjustment from Texas Tech to the NFL. "This is like a new world to me. I'm taking it all in. Just trying to process it all."
The Texans also did a little shopping around their own city looking for talent that may be able to come in and help the team. Several local players were invited into camp to compete for a chance to make the roster. Former Klein Collins and Rice quarterback Tyler Stehling were very excited to get the call from his hometown professional team.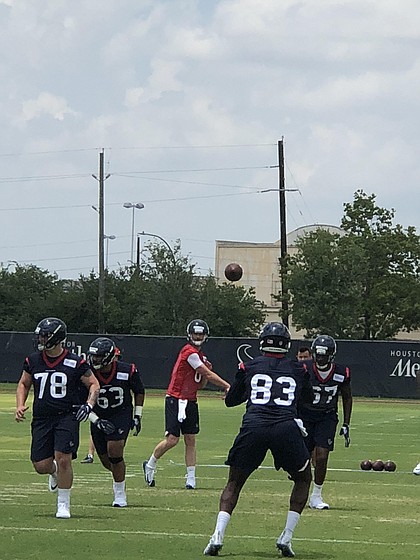 "Didn't have to move anywhere, pack up or anything. I'm just excited to get the opportunity to be out here," Stehling told reporters as he prepared to take the practice field.
Texans 2018 training camp begins this July.