Coming Attraction: Houston Texans Hold 2018 OTA's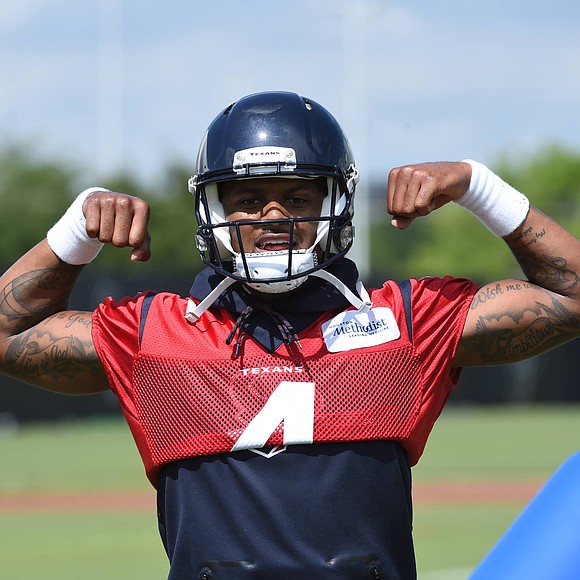 One thing I love about going to the movies is the previews of new films before the main attraction. They show you a small clip of a finished movie that is due for release in a couple of months. That short 30 seconds to a minute showing gets you all excited for what's to come.
The Houston Texans showed the media a small preview of what is to come in the upcoming season during OTA's that started this week at NRG stadium. These NFL approved off-season workouts are strictly voluntary, which means no players are required to be here, but there is a family atmosphere that surrounds this organization.
"I would say 99 percent of the time, it's been 100 percent attendance. I think that's great because this is the time of the year where you can really lay a good foundation. You have fresh players that you've added to the mix that get to know each other. It's been an excellent group to work with," said head coach Bill O' Brien as he took questions from the media in attendance.
As in any good movie preview, the audience is captured by the main character quickly. That character will be given most of the scenes to mesmerize the viewers. For the Texans, that character would be quarterback Deshaun Watson, who is coming off a torn ACL suffered last November in practice. Watson was out on the field taking snaps during the timed drills showing great mobility and agility. He worked very hard in the off-season with teammate J.J. Watt, who also suffered a season-ending injury (fractured tibial plateau) last year to get prepared for the season.
"We have the same mindset: grind and feel like we're in last place, never get complacent, each day is an opportunity for us to get better and we know that we have a long way to go to get back to where we were but we understand the process," Watson said when asked what it is like rehabbing with the three-time defensive player of the year in Watt.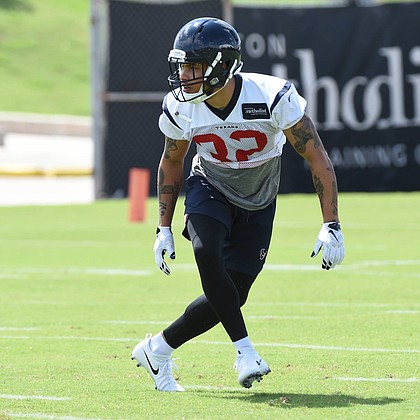 Avid moviegoers love to see one of their favorite characters staring in a new film and truly get excited knowing they have a new project coming soon. For Texans fans that player would be former Arizona defensive back Tyrann Mathieu, who signed with the organization this past off-season. Mathieu has seemed to transition well from Arizona to Texas.
"I wake up every day just trying to go to work and do what I need to get done, but I've been around some great guys, some good dudes in the locker room. Even the coaches and the upper management that I've had to deal with, they've all been pleasant people. I'd say my transition has been rather smooth," said Mathieu, a first team all-pro player back in 2015.
This is one movie that most Texans fans can't wait to see.