Local Oral Surgery Practice Takes Public Health Emergency into Their Own Hands
Long-lasting, opioid-free option is offered for patients after surgical procedures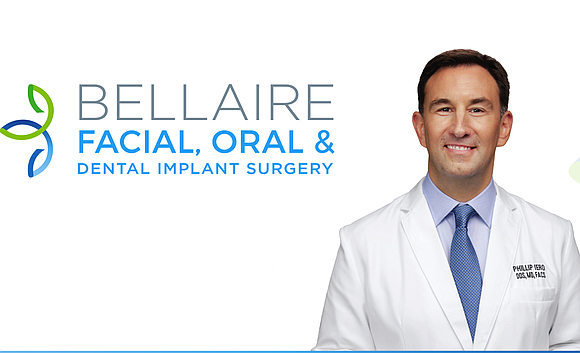 BELLAIRE, TX (May 30, 2018) – The nation's current opioid epidemic is robbing the lives of 115 Americans each day, according to the National Institute on Drug Abuse. A report by Cedar Crest Behavioral Healthcare System showed the annual number of opioid-related deaths in Texas have increased 80% in the last 20 years. Bellaire Facial, Oral and Dental Implant Surgery is offering a pain management alternative to combat the crisis locally and calm the fears patients have of postsurgical pain and addictive narcotic prescriptions.
The overreliance of opioids after surgical procedures is rapidly increasing. The practice is offering a local anesthetic option called Exparel® that provides prolonged non-opioid relief administered at the time of surgery. Exparel® blocks nerve impulses to control postoperative pain for up to three days, reducing the need for opioids. According to an analysis report conducted by The QuintilesIMS Institute in 2016, overprescribing of post surgical opioids resulted in 3.3 billion unused pills flooding into communities, making these drugs available for misuse.
Unfortunately, surgery can be a gateway to persistent opioid abuse. Wisdom teeth extractions are usually preformed between the ages of 14 and 26. For most of these young adults, it may be their first time exposed to opioids. East Texas Council on Alcoholism and Drug Abuse released one in five high school students have taken a prescription drug without a doctor's permission.
"I take this epidemic very seriously," said Dr. Phillip Iero, oral and maxillofacial surgeon at Bellaire Facial, Oral and Dental Implant Surgery. "We believe that offering our patients a long-lasting, opioid free option after surgical procedures will not only help reduce the risk of dependence and addiction, but also provide a safe and painless recuperation."
Exparel® is designed for recovery with minimal opioids by:
*Providing long-lasting pain control for three days, decreasing the need for opioid prescriptions
*Delivering a one-dose injection during surgery, eliminating excess opioid pills at home
*Targeting only the surgical site, contradicting the effect opioids have on the whole body