Turning Fear Into Faith: Life After Breast Cancer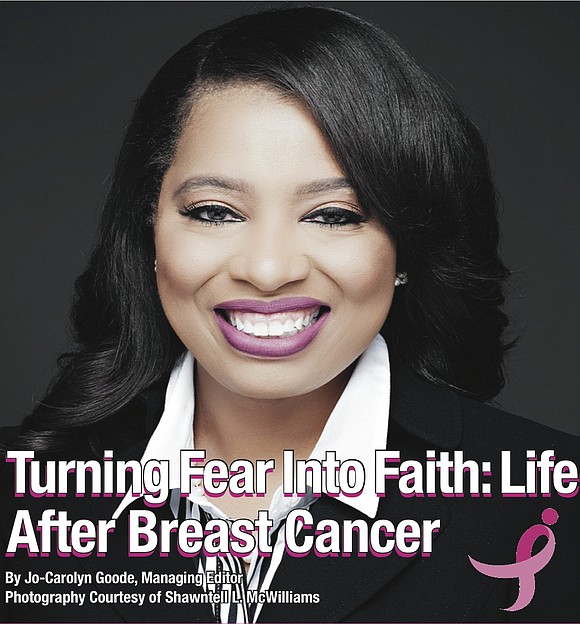 Hit with that news sent McWilliams in quickly moving downward swirl. A world wind of emotions flooded her brain and none dealt with her getting treatment or fighting the disease. Convinced that the breast cancer was a punishment from God, McWilliams said she didn't want treatment. She didn't want to fight. "I was very depressed and hurt," she recalled. As questions of "Why me?" filler her head, family and friends begged her to get treatment. Her doctor told her if she didn't seek treatment she would be dead in six months. Her response was, "That's absolutely fine." She was convinced breast cancer was a death sentence. In her opinion, she felt like she was losing her control and refusing to fight was her way of staying in control. It was also her response to the fear that still lurked inside her. "I was scared. I was trying to take control over the situation instead of looking at it differently," said McWilliams.
Faith stepped in. Not her faith but that of her family and friends. They stood in the gap praying for her. The prayers of the saints worked and McWilliams said she would give chemotherapy a try. She was diagnosed on a Wednesday and started chemotherapy on a Sunday, the Lord's Day. God works in mysterious ways.
McWilliams underwent six months of chemotherapy every week, six weeks of radiation therapy following that, and finally a year of Herceptin (another type of chemotherapy to treat Her2 positive breast cancer). She lost her hair, some nails and lots of weight. Unlike most cancer patients, McWilliams never experienced nausea. She credits that to the strict instructions she followed on taking the medicine used to combat nausea. Besides following that order, Williams exercised by walking and resting for at least two hours daily. "I think what was key for me was really drinking all the water and eating a healthy diet," said McWilliams. She drank eight to ten bottles of water daily. The healthy diet she adhered to was only during the week since her best friend would come on the weekends to cook soul food to fatten her size 00 frame up.
Treatment took a toll on her body. She would have blood clots and be diagnosed with polymyositis (a condition that breaks down muscle). At one point, McWilliams couldn't even walk. In those lowest points, she said three things helped her cope – the support system of her family and friends, journaling her feelings, and staying spiritually fed by listening to Gospel recording artist Marvin Sapp.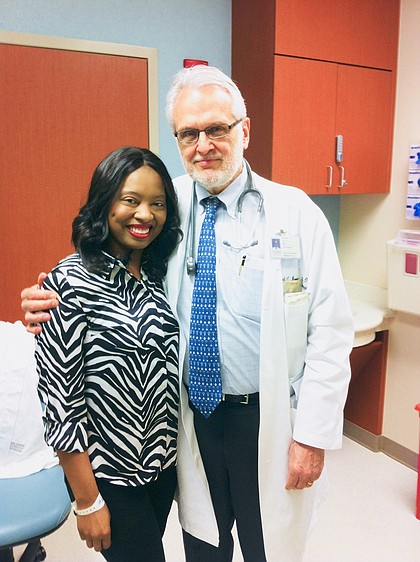 McWilliams is now cancer free and instead of being fearful, she is faithful. "I didn't realize that going through it made me who I am. It gave me my purpose. It made me a different Shawntell. So I am so grateful that I have a new layer of who I am because of it. I really am." She continued, "I learned truly about my strength, my tenacity. I feel if I can get through something like that I can get through anything in life. It taught me the power of positive thinking and having faith." McWilliams also learned the value of serving others. She devotes a good portion of life today to do just that. It was something she did while going through chemotherapy. "It made me normal. Doing those things in the community really kept me normal. There is true value in serving others. When you are not at your best and when you are down, you need to serve others at that moment. You have to be of service in the community to have everything full circle," said a humbled McWilliams.