No More Flat Irons: Houston Celebrates Its First World Afro Day
The Afro Chicks 5K Run Celebrates Curly Girls around the Nation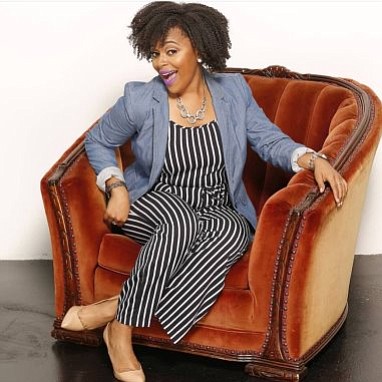 It's a great day to be a curly girl loving her hair and partaking in Afro excellence. Launched In Europe to encourage normalization and aspiration towards Afro hair, culture, and identity, Houston celebrates World Afro Day with its first Afro Chick 5K Run this Saturday, September 15th at TC Jester Park located at 4201 T C Jester Boulevard Houston, TX 77018 from 8:00 a.m. to 1:00 p.m. Presented by IAmQueen and MAD Movement, sponsored by KIND Bars, Proceeds of this event will be donated to The Rose Houston to help provide free mammograms and treatments for uninsured women.
"Afro-hair is rarely celebrated," states IAmQueen President Astoria Stubbs. "We grow up thinking we have to perm or press our hair. The Afro Chicks Run will help change that perception and create a platform to celebrate and educate people about Afro-textured hair."
This is not your average 5k! The event includes a one-mile fun run for children, Dance Cardio Fun with Crystal Wall and her BAMF's of MixFits Studios, Healthy Organic food options from Julia Cooks Organic Food Truck, and a host of vendors and activities focused on heath, wellness and beauty.
"I'm super excited to be a part of this natural agenda," M.S. Survivor Chef Julia Hogan states. "Being healthy not only includes running, doing yoga, eating and drinking healthy; it also consist of celebrating, especially our hair."
Stubbs is a proud Jackson State University alumni and an experienced Hairstylist/Educator of more than 10 years. She holds many titles such as National Design Team Master and Industry Relations Coordinator Houston Market for Great Clips Inc, the Coordinator of the Little Miss Happy Head Pageant – part of the Texas Black Women's Expo 2017 and 2018, and Co-founder of Curly Conversations. Having the reputation of a philanthropist and humanitarian, IAmQueen, LLC the beauty brand inspires all women to embrace the characteristics and traits of known Queens in history through hair education and women empowerment.
"Thank you for helping The Rose provide life-saving mammograms to local African American women, by supporting this event," The Rose Director of Corporate and Business Relations Chris Nobles states.
"Together we will save lives!"
The Rose has served nearly 500,000 patients and is now the leading nonprofit breast health care organization in southeast Texas.
With the motto "The Power is in the Crown," Stubbs takes pride in IAmQueen helping women understand and love the root of their kinky, curly, big hair! For more information, participants can register at https://runsignup.com/race/TX/Houston/AfroChicksRun5k or email afro5k@theiamqueen.com.