South and North of the Border: Houston Paints Mexico Exhibit at the Houston Public Library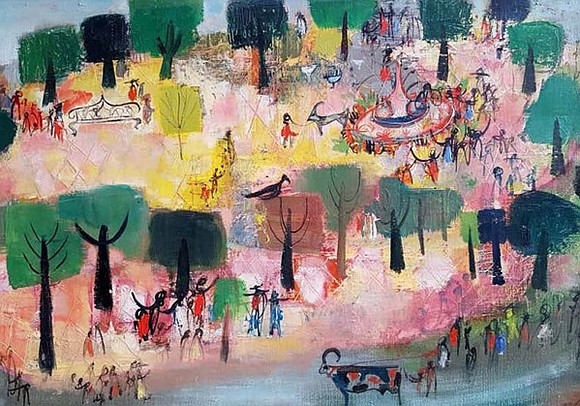 See Mexico through the eyes of Houston's early artist, Houston South and North of the Border: Houston Paints Mexico Exhibit. More than 60 works of art are showcased.
Texas and Mexico are neighbors who have been intertwined economically, culturally and imaginatively for centuries. Starting in earnest in the 1920s, Houstonians joined the growing numbers of American artists making the journey south. This exhibition showcases the experiences of early Houston artists and how their travels in Mexico influenced their later work.
Exhibit is free and open to the public.
The exhibit is open now through November 10, 2018, at the Julia Ideson Building – Tudor Gallery | 550 McKinney St., 77002 | 832-393-1313.
The Houston Public Library (HPL) operates 37 neighborhood libraries, three HPL Express Libraries, a Central Library, the Houston Metropolitan Research Center, the Clayton Library Center for Genealogical Research, The African American Library at the Gregory School, and the Parent Resource Library located in the Children's Museum of Houston. With more than eight million visits per year in person and online, HPL is committed to excellent customer service and equitable access to information and programs by providing library customers with free use of a diverse collection of printed materials and electronic resources, Internet, laptop and computer use, and a variety of database and reference resources with live assistance online 24/7.
For further information, visit the Houston Public Library at www.houstonlibrary.org, on Twitter @houstonlibrary, on Facebook – houstonlibrary or call 832-393-1313.