Effective Use of Social Media: 5 Tips for Small Businesses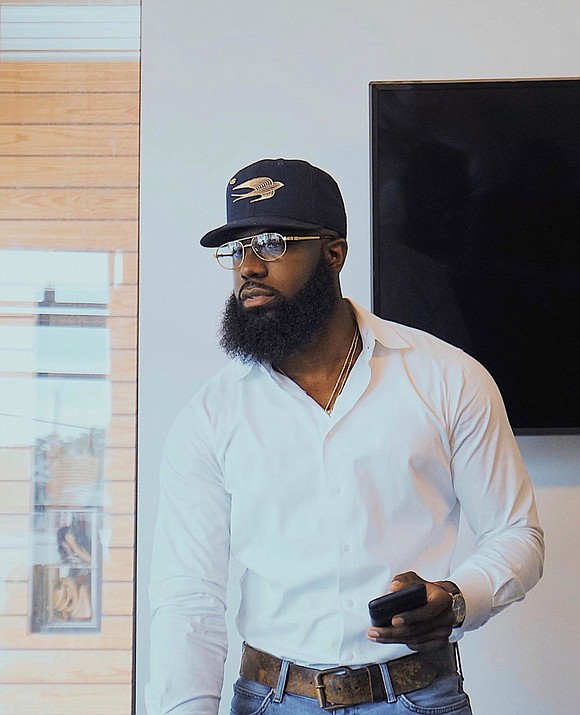 While the digital world has proven to be lucrative, it can be a scary place for small businesses. Everyone is selling something; how do you compete with the conglomerates? Where do you get funds to hire influencers? Then you make your own mistakes: posting low quality content, inconsistency, not giving the customer information to make a sale. It can make you feel like an ant on a football field. If this is how you feel have no fear, Tay Mitch is giving you five tips to effectively utilize social media for business.
The best way to teach is by example, and "Martell Mitch" is doing just that. Tay Mitch is a brand expert and global brand ambassador for Martell, who co-founded and built The Midas Group (a full-service marketing and branding company). He utilized all five of these tips and more to build multiple businesses from the ground up. His "Let's Be Who We Really Are" mantra as well as his "More" mantra, speaks to his transparency when it comes to building brand portfolios and his need for never being satisfied for where you are. He wants more growth, innovation, community building, and success. This moved him to put together his "Get In The Mix" master class, which teaches business owners how to master social media and create a space for themselves in the ever growing, aggressively changing digital world. We were able to speak to him and get a preview. "Let's Get In The Mix"
1. Morals/Code of Ethics
Do whatever to get to the top the fastest? Not Exactly.
TayTip: Everyone has to have a certain standard that they hold their business to.
Stick to the script, know exactly why you started and stay solid. You display your moral thru your social media. Your moral is shown in your graphics in the way that you interact with your audience.
But what if you have been sticking to your morals and your company isn't growing?
Sticking to your morale doesn't mean avoiding trends or relevancy. There are ways for you to stay on trend without compromising brand quality. For example, #HotGirlSummer is a trending hashtag right now. Wendy's and Maybelline used the term. A professional business may not want to associate their tax company with the provocativeness that comes with that hashtag, however, they could still use it just by putting a woman in a business suit or showing her taking care of business and then making a caption that says #HotGirlSummer all year long. Again, you ride the wave of the culture but still adhere to morale.
2. Understanding The Triangle Office
TayTip: You need to put yourself as the consumer, employee, and owner. Think like the consumer: what's going to entice me online? Is it the colors? Is it the caption? What's grabbing my attention? As the employee: what is the message that we are trying to get across? How am I talking about the business? What is the message from the team members? As the owner, you have to understand all of those roles and ask yourself: are you getting everything across to the customer? Understanding the Triangle Office, aids in helping you put together a strategic marketing plan.