Tips to Excel Beyond Expectations This School Year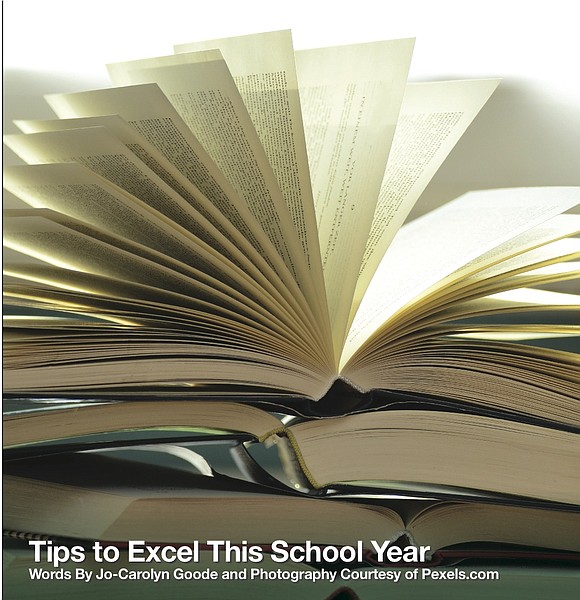 Books, pens, and your favorite device are in your backpack. New clothes hang in your closet. Lunches with healthy protein and nutritious sides have been planned. And your hair is done too. You are ready to go back-to-school, right? Partially right. If you have not put in any thought or effort into planning how this school year will be a success then you are not ready.
Have a Plan
Every great success story started with a plan. Benjamin Franklin, the founding father of the United States, once said, "By failing to prepare, you are preparing to fail." Put a plan in place to succeed. One of the best ways to do this is to piggyback on the vision board idea by making a goal board. Dr. Jinneh Dyson, America's ThinkUP guru, said a goal board is a visualization of whatever goals you want to achieve for the upcoming school year. Start thinking about what goals you want to accomplish for the year and place them on your board. Goals can be both academic and extracurricular. On your board can be things like making the honor roll, joining student council, being captain of the drill team, making it into the National Honor Society, and so. Whatever it is you want to accomplish during the year find a picture or something that represents that thing and place it on your board. And remember your board doesn't just have to be a physical board. We live in the technology age. A goal board on a site like Pinterest works just as good. Just as long as you can see and reference your goal board throughout the year you are on the right track.
Tackling the Books
With your plan in place, next, you want to tackle how you going to approach studying this year. Knowing how you studying and doing it effectively can be the difference in C and A. Allow us to help you be the best student this school year with helpful tips for academic success.
Discover Your Learning Style
Everyone does not learn in the same manner. There are several different types of learners and knowing which you are will help with your academic studies. See if you can identify with any of the following:
*Visual Learner: You work best when there is something you can see. Having charts, diagrams, and graphs will better help you grasp concepts and information. You like visual representation to understand better.
*Auditory Learner: Sound is your friend. You have to hear information in order to retain. You speak concepts out loud. You talk things over with others.
*Reading/Writing Learner: You want to do just that read and write for better comprehension. There needs to be an interaction with text and words for you to be taught the material. You may read slowly to really absorb everything in your mind.
*Kinesthetic Learner: Your sense of touch is strongest. You take a hands-on approach to gaining knowledge. You learn better by doing and touching.
What kind of learner are you?