Money, Power, and Sex: The Imperfect Trifecta, Which Enables Jeffrey Epstein's of the World
Nicole Gray | 8/16/2019, 5:39 a.m.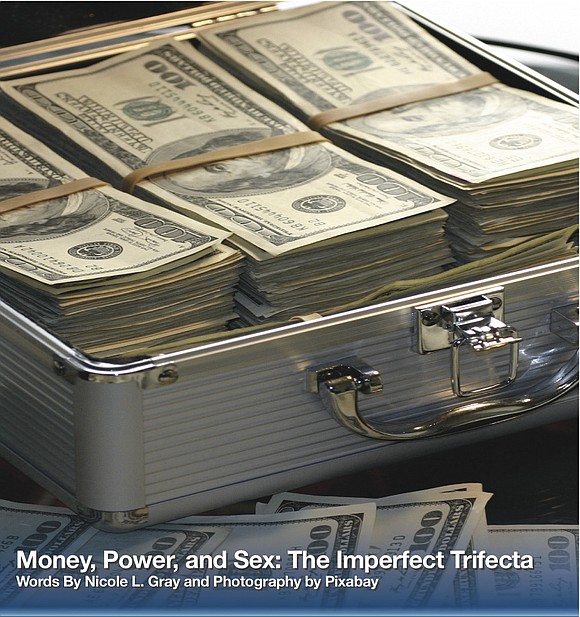 To be clear: money, power, and sex have been longtime bedfellows. No matter where you look, on the blocks, in churches, schools, boardrooms, politics, Hollywood, the music industry, you name it and you will likely see them together. From the pimp on the street corner using his money and power to both dominate and dazzle 'his' women to the president admitting that powerful men can walk up to women and do whatever they want, in almost every aspect of life, you can find scenarios that validate the fact.

So, when women began to come forward by the hundreds in the wake of the #MeToo movement, although the numbers and some of the profiles (celebrities, doctors, politicians, CEOs) were staggering, the fact that someone used their money and/or power to sexually exploit another was no surprise. In fact, the federal government has recognized a cause of action for workplace sexual harassment since the 1970s, as victims argued the harassment was a violation of their civil rights and thus actionable under Title VII of the Civil Rights Act of 1964. So, again, although the numbers of victims who have come forward since the movements started in 2017 are alarming, the acts are no shock.

It was also no shock that for just as many supporters of the #MeToo movement, there were detractors. Many of the detractors offered misinterpreted courtships and typical "she was asking for it" arguments to justify that which has been normalized in our society. This is not to be too down on those who do not support the #MeToo movement, because although sexual harassment, assault, and other improprieties are reprehensible, what is lost most times in their twisted arguments is the fact that sex has been widely used in the reverse to gain access to money and power.

Take Cleopatra, the ancient Egyptian ruler and renowned temptress who used her sex appeal as a political weapon; Li Yang, the Florida entrepreneur from China with powerful connections to several GOP notables including Florida Gov. Ron DeSantis and President Trump who gained national attention after the arrest of New England Patriots' owner Bob Kraft for soliciting prostitution at a massage parlor she once owned; or the infamous 'groupie' who exchanges sex for a temporary lavish living. Essentially, sexual exploitation goes both ways. So, beneath the flawed reasoning of many who oppose the movement lies this alternate fact.

But irrespective of 'who's 'zoomin' who,' you would think all bets would be off when it comes to children. One would think, as a society, we would 'pull out all of the stops' to protect our children from such exploitation. Sadly, that's not the case. Instead, there is an invisible infrastructure supported by a societal blind-eye and silence that perpetuates this grotesque behavior. So, as disturbing as the details are, which are steadily developing following the apparent suicide death of Jeffery Epstein in a Manhattan jail earlier this week, there is no shock that the rich and arguably powerful man used his money and influence to sexually exploit children.