R. Kelly is indicted on federal charges of child pornography and transporting women and girls for sex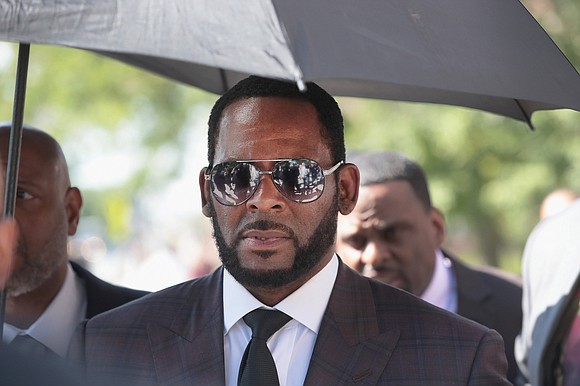 By Don Lemon, Sonia Moghe and Christina Maxouris, CNN
(CNN) -- R. Kelly faces federal charges Friday after two indictments allege that he made videos of himself having sex with minors, paid minors and their families to lie to investigators about allegations against him, and exposed one woman to a sexually transmitted disease without her knowledge.
He was arrested in Chicago Thursday night as he walked his dog, sources told CNN.
A five-count indictment in the Eastern District of New York accused Kelly, 52, of sexual exploitation of a child, kidnapping, forced labor and violations of the Mann Act involving the coercion and transportation of women and girls in interstate commerce to engage in illegal sexual activity from 1999 to the present.
The Mann Act makes it a crime to transport anyone across state lines "for the purpose of prostitution" or any "sexual activity which is a criminal offense," according to the Department of Justice website.
"R. Kelly's Enterprise was not only engaged in music; as alleged, for two decades the enterprise at the direction of R. Kelly preyed upon young women and teenagers whose dreams of meeting a superstar, soon turned into a nightmare of rape, child pornography and forced labor. The musician turned predator allegedly used his stardom to coax some victims into nefarious sex acts while certain members of his enterprise calculatingly facilitated the aberrant conduct, " said Homeland Security Special Agent-in-Charge Angel Melendez said in a statement.
Kelly has vehemently denied allegations of sexual misconduct in the past.
The accusations in the New York indictment detail alleged incidents in four states: Illinois, Connecticut, California and New York. There are five Jane Does referenced throughout -- including three minors. Kelly is the only defendant in the indictment filed July 10.
The indictment also alleges he exposed at least one individual to a sexually transmitted disease without disclosing it.
Also on Friday, a 13-count indictment against Kelly was released in the Northern District of Illinois.
In it, he was charged with one count of conspiracy to receive child pornography, two counts of receiving child pornography, four counts of producing child pornography, five counts of enticement of a minor to engage in criminal sexual activity, and one count of conspiracy to obstruct justice.
That indictment alleges Kelly made child pornography with as many as four girls under the age of 18 and that he and associates obstructed justice by paying people hundreds of thousands of dollars to not cooperate with authorities, give false testimony to a grand jury and to buy back videos of sexual activity.
Kelly's lawyer says he will be vindicated
Kelly's attorney said the allegations appear to be the "same as the conduct previously alleged against R. Kelly in his current state indictment and his former state charges."
"He and his lawyers look forward to his day in court, to the truth coming out and to his vindication from what has been an unprecedented assault by others for their own personal gain," attorney Steve Greenberg said Friday in a statement. "Most importantly he looks forward to being able to continue to making wonderful music and perform for his legions of fans that believe in him."