Prairie View A&M and Texas Southern Square Off In the 35th Labor Day Classic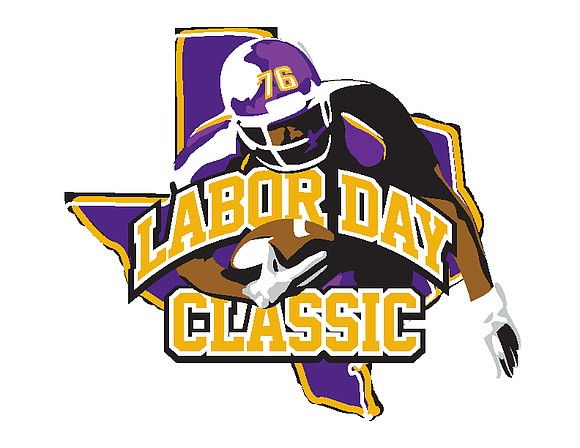 You ever heard the phrase, "Love and Hate" relationship? It's a phrase frequently used by siblings, best friends, college roommates, teammates, etc. Two people who have a genuine love for one another, can't stand each other at times but doesn't want to see each other hurt. That last sentence would describe the relationship that players, fans, and alumni from Prairie View A&M University and Texas Southern University have for each other.
They love and support each other when they are not squaring off against one another and become bitter enemies when they have too. Yes. I know. It's weird. Well, we like to say, "It's a Texas thing and you wouldn't understand."
The 35th edition of the Labor Day Classic, which is sponsored by On Site Counseling, kicks off at 5:30 p.m. on Saturday, Aug. 31 at BBVA Stadium. The classic makes a return to Labor Day Weekend for the first time since 2016.
"This game means so much to so many," said Dr. Charles McClelland, SWAC Commissioner at the Labor Day Classic Luncheon sponsored by The Touchdown Club of Houston. "To see the alumni from both schools represented here today shows what this game means. Yes, it is for bragging rights and the Durley-Nicks Trophy, but it also is for fans, family, and friends to come together and just enjoy good football."
Prairie View has won the last four meetings, but TSU head coach Clarence McKinney who was hired this past spring is hoping to change the outcome this year.
"We want to execute our game plan this Saturday," said McKinney. "If we minimize the mistakes that have plagued this team in the past and play with discipline, we have a great chance to come out victorious."
The historically black colleges played their first game against each other in 1947 with TSU coming out on the winning end by a score of 13-7. In 1985, both schools came to an agreement that they would play the last weekend in August and would call it the "Labor Day Classic" since it was right before the holiday.
Prairie View defeated Texas Southern last year by a 46-point margin to end the season and Panthers head coach Eric Dooley is hoping that some of that offensive magic will carry over into Saturday's game.
"We had a great offseason and our kids put in a lot of work," Dooley said. "Hopefully that will transition over to our first game and our players can show the fans all of the sacrifices that was put in over the summer."
Both schools are very rich in tradition and history that even transcends into the aforementioned Durley-Nicks trophy that is awarded to the winning team. Alexander Durley won the most games at the helm of Texas Southern, while Billy Nicks Sr. led Prairie View to five mythical black college national championships.
So, if you happen to be anywhere near BBVA Stadium on Saturday and hear the crowd scream out, "Who Ya Rooting For?" Just smile and know that it's all love.