"A Bound Woman is a Dangerous Thing" by DaMaris B. Hill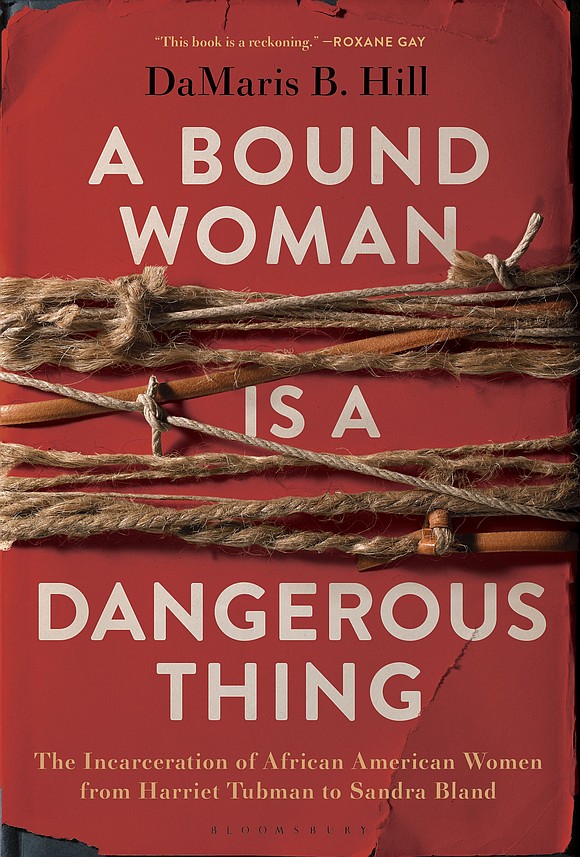 Hands on the wheel.
Hands on the hood, in the air, on the wall, on the ground. No sudden moves, no waving "hey" or scratching your nose, and don't reach for a thing. Hands up – although, as you'll read in "A Bound Woman is a Dangerous Thing" by DaMaris B. Hill, there are times when that doesn't matter.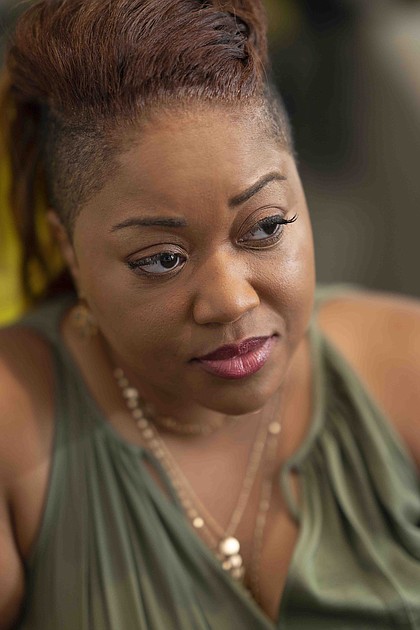 The fact is shocking: according to The Sentencing Project, the rate of incarceration for Black women rose 700% between 1980 and 2014. For Hill, that devastating number spurred her to a different kind of action: she wrote poetry to honor those incarcerated women, and the women before them.
They are, she says, "love letters" gathered in six groups in her book, beginning with a photo of her fierce grandmother. Hill admits that Harriet Beecher Spruill-Hill was never incarcerated in the physical sense; instead, she was the victim of "Jane Crow styles of oppression…" The photo kicks off the first segment, which honors ancestors.
Based on a book by history professor Kali Nicole Gross, the second section of Hill's book deals with historical African American women, in poems that "attempt to create first-person testimonies…" They were women who weren't necessarily incarcerated, but were instead directly, often instantly punished for crimes committed.
Hill's third portion focuses on writers such as Ida B. Wells and Zora Neale Hurston,
and women like Eartha Kitt and Sonia Sanchez, who used their talents and networks for political activism. Her fourth segment "focuses on what it means to hurdle; to spring forth" beyond the bonds that held this chapters' subjects back. The fifth section is devoted to Assata Shakur, a woman Hill calls "a second Harriet Tubman…"
Hill's final chapter is devoted to connections and how there is an arc between "bound" women and their families and children today. In this chapter, Hill includes "an autobiographical journey," as the mother of a Black man, and her heartache over his addictions.
Looking much like a historical narrative, the front cover of "A Bound Woman is a Dangerous Thing" is very misleading. Readers will want to know that this is not strictly a history book. Yes, there's history inside it – brief, fascinating history; biographical clips; and wonderful period photos – but that's not the focus.
Instead, author DaMaris B. Hill offers too-short introductions to various Black women throughout history before presenting poems she wrote, based on each individual woman's situation. Names may be familiar, while others are not, and the poems vary: a few are wry, almost biting, with just the barest touch of modern sarcasm. Most are loaded with symbolism and metaphor, made to make you think. For lovers of poetry, that mix here will be welcome and powerful but for readers expecting something else, the presentation could be a head-scratcher.
All your life, you've been warned not to judge a book by its cover, and that's appropriate advice for a poetry book that masquerades as history. Browsers who aren't cautious, beware of that before putting "A Bound Woman is a Dangerous Thing" in your hands.
Share this story online at stylemagazine.com.